Toggle form
Personal information & Eligibility criteria
Why choose Dominica?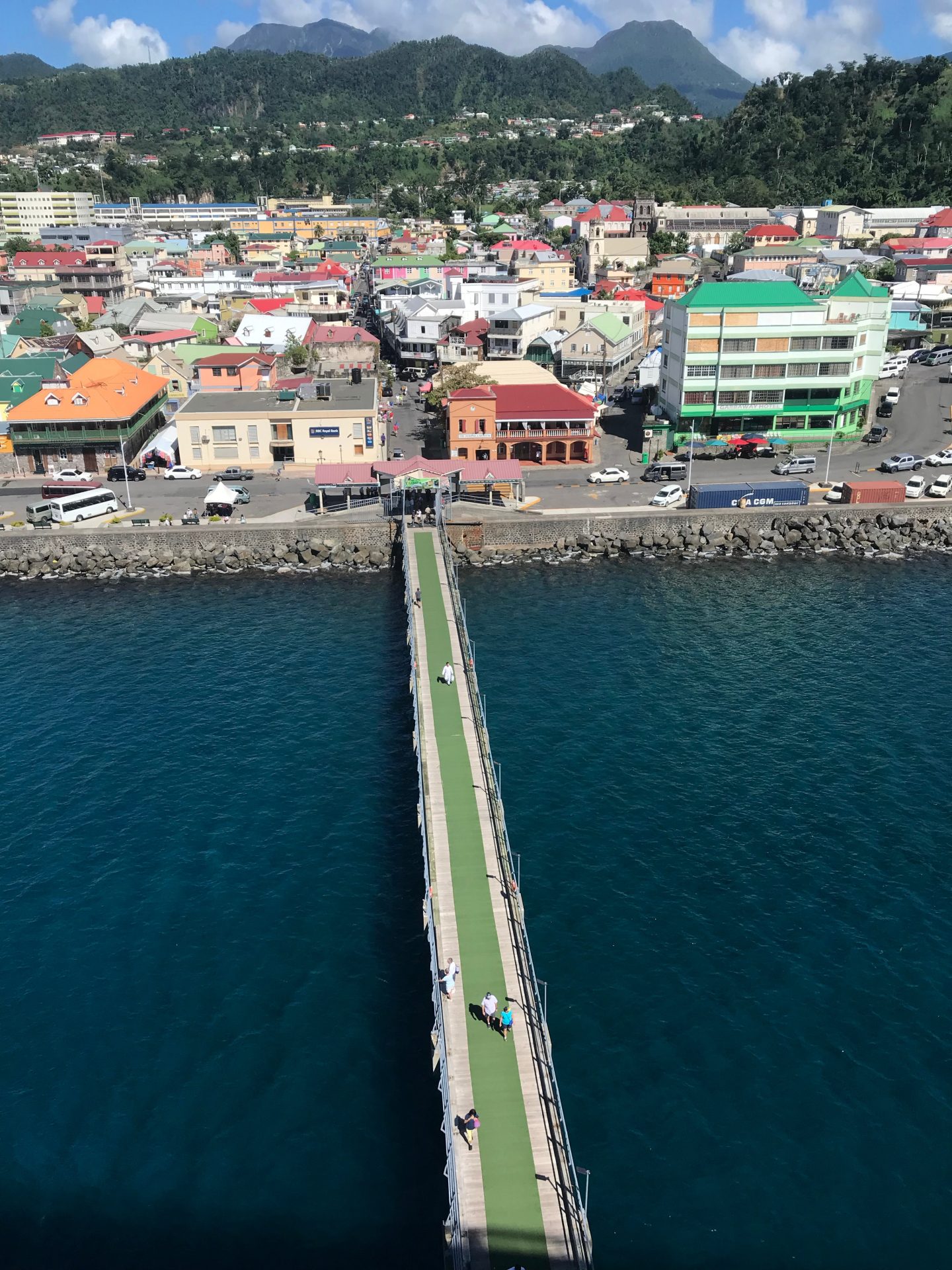 Why choose Dominica?
The Government of Dominica's CBI program was established in 1993. This program has a long-standing reputation as one of the world's oldest and most respected ways to obtain citizenship through investment., ranking in the top position for six years in the world's most comprehensive study of citizenship by investment industry, the CBI index. It allows investors who qualify for the program to travel quickly to more than 140 countries.
The island of Dominica is renowned for its breathtaking beauty in the Caribbean. They have lots of virgin nature. The region is famous for its abundant green mountains, with rainforests descending into pristine beaches. This location experiences frequent volcanic activity. You can also find stunning natural hot springs around the island. This has made it a popular ecotourism and nature lover's destination, as the island targets very well for this kind of tourism, especially from the USA. Attracted by this natural beauty, the relaxed style of life, and the warmth of the local people, Americans are choosing this paradise as the place to retire in record numbers. All this has made the tourism industry overgrow in the last few years.
Furthermore, compared to other countries in the region, its standard of living is high.
Another excellent reason for choosing Dominican citizenship is that the entire process is confidential, so you can rest assured that the names of CBI citizens are not reported to any other countries and are not made public in any newspaper. The only exception is when authorities conduct due diligence checks through specialized agencies.
In the rise of more competition in the passport market and in a move to preserve what they have been building for almost 30 years, Dominica has announced that it will raise the bar and make its due diligence checks stricter, something that will lead to boost the integrity of the country's citizenship by investment program.
What benefits does citizenship obtain in Dominica offer?
Dominica, a member of the Commonwealth countries, enjoys certain benefits.
If citizens are in need of assistance, they can receive help from British embassies and consulates in foreign non-Commonwealth countries where no consular posts or other diplomatic means are available for them to access.. People can apply for a British emergency passport once their national government allows it when passports are stolen or missing. It is also far more accessible for Commonwealth citizens to immigrate to the UK than non-Commonwealth citizens. And in the case of Dominica, another of the benefits enjoyed by some Commonwealth citizens is the Request for exemption from the English language test. If you're applying for a visa to the UK, consider the following information.
Citizens from Commonwealth countries may apply for jobs in non-reserved Civil Service posts and can enlist in the British Armed Forces.
When you are a citizen of Dominica, you can apply for various United States visas, such as a B1 visa- mainly used for business purposes, or a B2 visa- used as a tourist visa and for different medical treatments. These visas are generally issued for 10 years, with multiple entries during this time, while allowing its holder to stay in the US for up to 6 months. The 6 months remaining can also be prolonged by the US Citizenship and Immigration Services (USCIS).
It's important to note that both B1 and B2 visas are nonimmigrant visas designed for temporary stays in the United States, and they don't guarantee permanent citizenship or residence.
They also benefit from having an embassy in the UAE, making performing any consular-required activity easier.
• Full residence status — including working rights
• Global mobility
• Minimal taxation
• The ability to hold multiple citizenships
• The capability to transmit citizenship to future generations.
• Dominica is part of CARICOM and is also part of a treaty with the USA regarding double taxation
• There are no limitations on the repatriation of profits or imported capital.
• various incentives packages, including exemption from tax import duties, corporate tax, and tax relief benefits, while also allowing export for the citizenship holder.
• Dominica's currency, the East Caribbean dollar (XCD), is fixed to the US dollar ($) at a specific rate.
• Duty-free access to several markets across the Caribbean
• Dominica's Programme has been ranked number one in the world's most comprehensive study of citizenship by the investment industry for six consecutive years.
• If you apply and obtain the password as an economic citizen, it is still a fully legal passport, recognized as valid by all United Nations countries.
• Dominica recognizes and allows dual citizenship; you don't need to give up your other citizenships to maintain your Dominica citizenship. Similarly, you do not need to live in Dominica to keep your citizenship status.
• Can take residency in St Kitts & Nevis and most of CARICOM at any time for any length of time.
-Once citizenship is granted to you, you will be a citizen of this country for life, and you will be able to pass it as a gift on to your children, making this a great legacy opportunity for them.
-Dominica also has the benefit of having an embassy in the UAE, making it easier to perform any consular-required activity.
Why opt for citizenship by investment in Dominica?
Another great benefit apart from the previously mentioned is that you will receive a fully legal passport that all state parties universally recognize to the United Nations. Dominica's biometric passport has a validity of 10 years. It grants its bearer ease of travel to 145 countries, including the Schengen area, the UK, Hong Kong, Singapore, Russia, Korea, the USA (via the application for a B-1/B-2 visa), and China. This last country saves its holder a great deal of time and resources when it comes to obtaining a travel visa, and it is one of the few passports with a 30-day stay validity to access China.
Dual Citizenship in Dominica and its Advantages
Dual citizenship has several advantages, including the ability to travel and work freely in two countries, access to the rights and privileges of both citizenships and the ability to vote and participate in the political process in both countries. Also, dual citizenship may provide access to certain social services and benefits in both countries, such as healthcare and education. It can give a sense of belonging to more than one community. Furthermore, it can also serve as a safety net in case of political upheaval, persecution, or other crises in one country, allowing the individual to seek refuge in the other country. It also can bring potential tax benefits, as some countries have different tax laws, and Individuals with dual citizenship may have the opportunity to benefit from certain privileges or opportunities of more favorable rates or exemptions, which can help to reduce tax liability.
Which are the eligibility conditions?
To qualify for the Dominica program, you must be an outstanding citizen above 18 years old with no serious medical condition and have no criminal record or open prosecution. You must also be capable of proving a stable income and the legality of it. You should not be involved in any activity likely to cause disrepute to St Kitts and Nevis.
Finally, it would be best if you had been allowed a visa category to a country Dominica has free access to and has been unsuccessful in obtaining a visa. Although, in this matter, we could help you find a way around it if you are willing to put in the effort.
Family members can also qualify for this opportunity, as follows:
-Spouse of the principal applicant.
– The main applicant or their spouse must now provide substantial support to parents or grandparents who are at least 65 years old in order to qualify.
– For dependents aged between 18 and 30 years old, they must be enrolled in an accredited institution of higher learning and receive significant financial support from either the primary applicant or the spouse of the primary applicant.
– Unmarried daughters under 25 may qualify as dependents even without attending a recognized institution of higher learning. They must be living with and fully supported by the principal applicant or the main applicant's spouse.
-NOTE: Siblings of the principal applicant or the spouse are no longer allowed to apply as dependents.
Also, there is a ban on the following nationals:
-all Russians, all Belarusians, all Syrians, and Northern Iraqis (people from Erbil, Amedi, Dahuk, Kirkuk, Lalish, Raniya, Soran, Sulaymaniyah, and Zakho). Also, Dominica does not accept new applications from Kurdistan Region.
-Nationals from the following countries: Iran, North Korea, and Sudan will only be considered if such persons have not lived in these countries for the last 10 years; have no substantial assets there; and are not performing and have not performed any business or similar activity, in whole or in part, in or with these countries.
How is the cost of citizenship calculated according to people?
This can only be done on a case-by-case basis, I will explain the investment options instead.
The applicants can access this program through 2 investment options:
1) A financial contribution to the Economic Diversification Fund as follows:
• Single applicant USD100,000
• Spouse of the main applicant USD50,000
• Family of four USD175,000
Per additional dependents under the age of 18 USD25,000
Per other dependent 18–30 years of age (excluding the spouse of the main applicant) USD50.000
Extra fees also apply.
2) An investment in government-pre-approved real estate:
Make a minimum investment of USD 200,000.
Consider that the following Government Fees apply:
• Single applicant USD25,000
•For families with a maximum of four members, this application is designed to accommodate the main applicant and up to three dependents. USD35,000
•The family can have up to six members, which includes the primary applicant and up to five dependents. USD50,000
•For any additional qualified dependent USD25,000
Extra fees also apply.
Before selling to any particular individual, holding the investment made in Dominica for at least three years is necessary. However, the applicant must keep the citizenship investment for at least five years to resell it for an individual who wishes to qualify for the CBI program.
How many dependent members can we include in an application?
There is no limit to the number of applicants we can include in the application. However, you must know that Dominica does not allow siblings.
Which family members can be considered dependent?
The following can be considered dependent applicants:
-The spouse of the main applicant.
-Parents or grandparents of the main applicant and spouse at least 65 years old.
-Children under 18 years old are either the child of the main applicant or the child of the main applicant's spouse.
-Children between 18–30 years old must be enrolled in a recognized institution of higher learning.
-Children of the main applicant or the spouse of the main applicant who is eighteen years old or older and physically or mentally challenged.
(A 'child' refers to the biological or legally adopted child)
-Unmarried daughters under 25 may qualify as dependents even without attending a recognized institution of higher learning. They must be living with and fully supported by the main applicant or the main applicant's spouse.
-It's essential that the main applicant or their spouse provide significant support for all dependents listed.
-Please be aware that the application no longer accepts siblings.
What are the steps for obtaining citizenship by investment?
1) We perform a complimentary consultation and pre-screening of the applicant to determine the eligibility to apply for the program.
2) We will sign a contract with the agreed services aimed at customer protection. This agreement details all the services we will provide during the application process, mentioning the applicable feed and a payment schedule.
3) Our Processing Officers will assist you with all details necessary to prepare the documentation needed. We will guide you step-by-step so that you can complete the application submission.
4) After you submit your application successfully to the Citizenship by Investment Unit, we will continue monitoring your submission's progress while keeping close contact with the CBI unit, ensuring the entire process is speedy. We will make sure to update you as soon as we receive any new information. available to us
5) Within 30 days of receipt of an official letter from the CBI Unit approving your application in principle, we proceed to submit proof of purchase of your qualifying application through investment, and the application fees payable to the government
6) After receipt of payment of the government fees and investment, the Government of Dominica will issue a Citizenship Certificate and your passport will be processed. We will securely deliver it to you, along with all adequate documentation.
What are the necessary documents for obtaining this type of citizenship?
Our company will help you liaise smoothly and efficiently by preparing and submitting the appropriate documentation.
As for starting the process, we only require a passport copy, a birth certificate copy, and proof of address of the applicant.
What is the processing time for this application?
Typically, it takes around three to four months from the time an application is submitted to receive approval in principle. The processing time may vary depending on certain factors: chosen agent, investment type, and applicant's personal circumstances. It is essential to seek the guidance of a professional advisor who can help navigate the entire process and ensure a successful application.
Does the investment guarantee the obtaining of citizenship?
The applicant only pays for part of the amount at once, which is done in stages according to the development of the application process. Upon application submission, Dominica will perform due diligence checks on the individuals included in the application. This is done to ensure that they meet the requirements set by the government and that the program was not used for illicit activities such as money laundering or financing of terrorism. Due diligence checks include background, financial, and other investigations to verify the applicant's identity, source of funds, and reputation. This is a common practice among countries that offer CBI programs to ensure that the program is being used for legitimate purposes and to protect the country's importance.
Once this stage is done, the remaining fees and investment amount will be transferred to the Dominican government.
For example, this is agreed to be done within 30 days after receiving an Approval in Principle letter from the CBIU regarding investment via a government donation. Donations will be deposited by wire transfer into an escrow account at the National Commercial Bank of Dominica. In the event that an application is rejected or withdrawn, the candidate will receive a refund of the total deposit amount, minus a small application fee. This refund will be provided within one month of the rejection or withdrawal.
So, the application to the program does not guarantee obtaining citizenship, but at the same time, the investment won't be required.
What are the fiscal consequences in Dominica?
After becoming a Dominica citizen, you only become a tax resident if you spend more than 183 days in the country, for non-resident individuals have no wealth, gift, inheritance, foreign income, or capital gains tax. You would also pay income tax only from income received from sources inside the country.
It is worth mentioning that it has double taxation treaties with the US and Caribbean Community (CARICOM).
Personal and Companies can bring their profits back to their home country without limitations. They can also enjoy benefits such as exemption from import duties, tax relief, and export allowances on imported capital.
How does an agent help you obtain citizenship in Dominica?
Governments and their specific CBI units cannot handle the volume of applicants and wish to avoid getting involved in those activities. So, agents licensed and authorized by CBI units will act on your behalf, being the only ones capable of handling applications for citizenship through investment, as you cannot apply directly to a CBI unit yourself.
Getting the help of an authorized agent will also mean that the application process goes perfectly, with no delays or hiccups. We will handle the documentation and submission process professionally, entirely, and correctly. You can also benefit from informed advice and guidance from an authorized agent on specific topics regarding your application. The licensed agents can also represent the applicant in legal matters and significantly help with the complex bureaucracy needed for the citizenship application process. In addition to all of these benefits, the authorized agents are the ones that understand best the laws and regulations that are implied to certain situations that might apply to your case.
Why choose our services?
Choosing our services for the citizenship application process you will ensure authorized agents that know all the intricacies and details of the entire process are handling your case. We know best how to collect the relevant information, check double specific issues that might appear, and forecast the results accurately. We submit your application to the CBI unit with great precision, smoothly, and efficiently. We will also guide and assist you through the entire application process so that you know you have a partner from the start until you hold your new passport.
By getting the help of an authorized agent, an expert will assist you with the application for a CBI Citizenship by Investment
program while also helping you put together the necessary documentation and the complete forms needed for the application. We can also assist you quickly and accurately, a significant thing as part of the application process, making sure your application meets all requirements.
Furthermore, we are the best and most capable team to advise you on legal or technical details to complete your application successfully. An authorized agent must handle the application that you trust has the necessary experience and reputation about the investment program you are interested in.
Get in touch with us today and start the process that will take you closer to achieving your citizenship dream. Our field experts are ready to put together all the documents you need to apply for Dominica citizenship, guiding you throughout the entire application process.