Toggle form
Personal information & Eligibility criteria
How to get Saint Kitts and Nevis citizenship?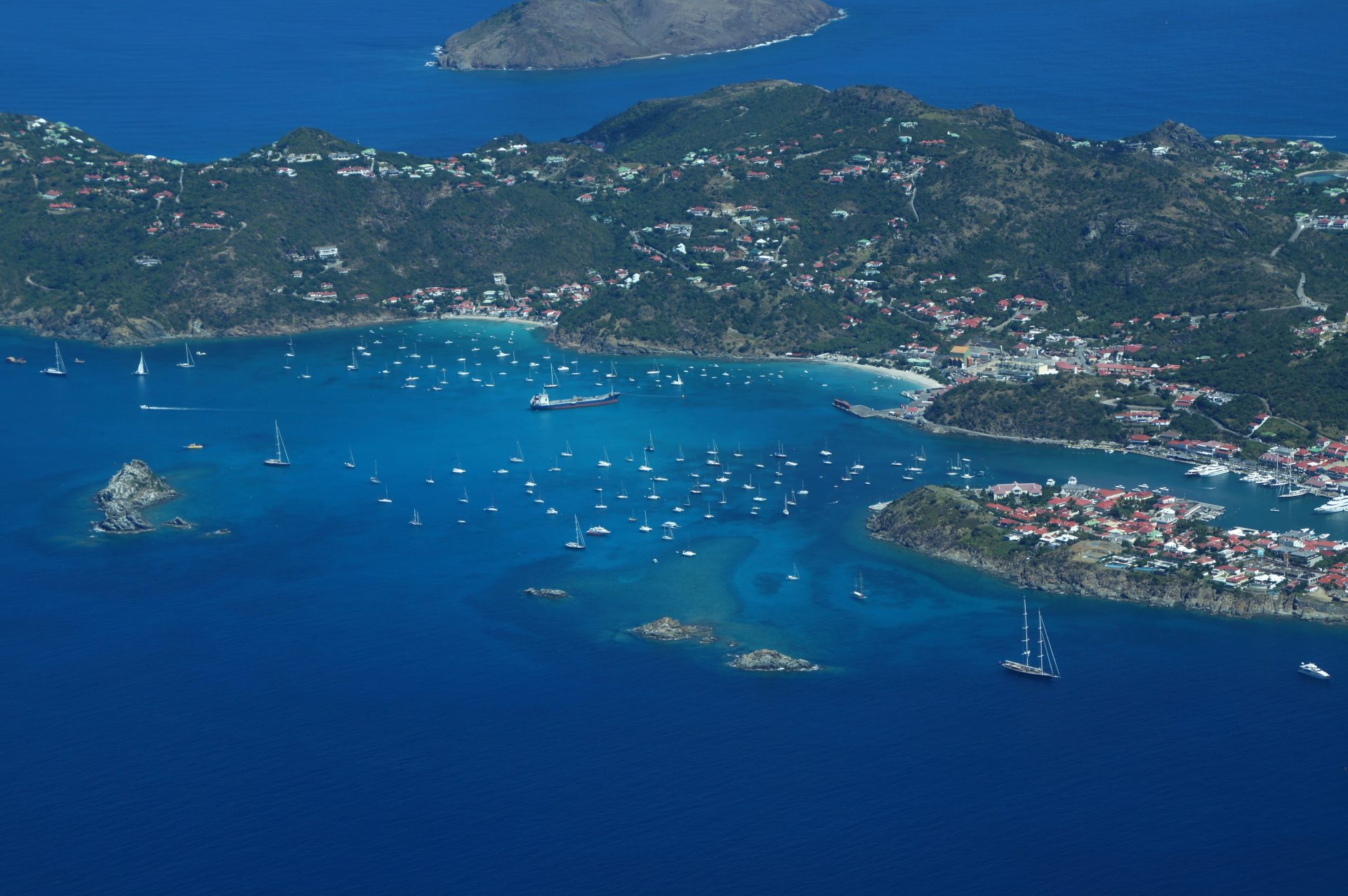 How to get Saint Kitts and Nevis citizenship?
With its glorious mountain peaks and luxurious white sandy beaches, St Kitts and Nevis is a truly tropical destination that lets you take the opportunity to have a permanent vacation and call it home. Dominated by the dormant Mount Liamuiga volcano, St Kitts is also home to a crater lake, green vervet monkeys, and many hiking trails through the rainforest.
Why choose St. Kitts and Nevis?
Officially called the Federation of Saint Christopher and Nevis, this dual-island nation was among the first Caribbean islands Europeans colonized.
This program has a long-standing reputation as This entity is essential and prestigious globally. It has a rich history in the industry and offers the opportunity to pass citizenship down to future generations. However, it is not the long-standing history of the program that attracts its investors, but the high standards and respect that the country has worked so fiercely to maintain what attracts them. The program's stability is also something to congratulate, as many governments have passed since its inception, but it was always stable and transparent.
St. Kitts and Nevis have a politically stable and safe environment, making it a desirable and safe place to live, work, and do business and have the chance to own property there. Some investors may also see this as an opportunity to diversify their citizenship options and increase global mobility. It is a tax-friendly country and has a relatively low cost of living.
Quality education is a fundamental right for citizens of St. Kitts and Nevis. All citizens are entitled to free education provided by the government, from pre-primary to secondary level. The country also has several tertiary-level educational institutions, including community colleges and universities. Many universities and colleges in St Kitts and Nevis participate in international student exchange programs, allowing students to study abroad for a semester or a year.
National students in any field or educational level can apply for funded scholarships to study locally or abroad in countries where they have agreements, such as the UK, Europe, the USA, and Asia. The Medical University of St Kitts is one of the most prominent ones, and its students can qualify to further their studies in the USA and Canada.
Citizens of St. Kitts and Nevis can apply for a B1/B2 visa to enter the United States. A B1 access is for business purposes, while a B2 access is for tourism or medical treatment. A B1/B2 visa usually lasts 10 years, allowing them to make multiple trips during this time for a stay period of 6 months typically. Still, it can be extended for an additional 6 months by the US Citizenship and Immigration Services (USCIS). It's important to note that the B1/B2 visa is a non-immigrant visa, so it's intended for temporary stays and does not provide a path to permanent residence or citizenship.
Besides, for applicants who are interested in keeping the whole process as confidential as possible, they can rest assured that the names of CBI citizens are not reported to other countries or published in the official gazette, except when due diligence checks as part of the application process, which an authorized due diligence agency performs them.
Please refer to the "Second passport bullet points" document for more ideas.
What benefits does citizenship in St. Kitts offer?
Suppose you're considering applying for St Kitts and Nevis citizenship. In that case, there are multiple benefits for you and your family that you should know about and that we are positive will help balance your decision.
For starters, St Kitts and Nevis is a member of the Commonwealth countries, therefore, enjoys certain benefits.
British embassies and consulates in foreign countries where their home countries don't have diplomatic or consular posts can provide consular assistance to citizens of Commonwealth countries. If their travel documents have been lost or stolen and their national governments have given permission, they may also apply for emergency passports. Generally, it's easier for Commonwealth citizens to immigrate to the UK than non-Commonwealth citizens. Additionally, citizens of St Kitts and Nevis don't have to take an English language test when applying for a UK visa, which is a benefit enjoyed by some Commonwealth citizens.When residing in the UK, As a Commonwealth citizen, you do not need to register with the local police, can work in non-reserved Civil Service positions, and are eligible to join the British Armed Forces.
Citizens of St Kitts and Nevis can apply for a B1/B2 visa to enter the United States. A B1 visa is for business purposes, while a B2 visa is for tourism or medical treatment. A B1/B2 visa usually lasts 10 years, allowing them to make multiple trips during this time for a stay period of 6 months typically. Still, it can be extended for an additional 6 months by the US Citizenship and Immigration Services (USCIS). It's important to note that the B1/B2 visa is a non-immigrant visa, so it's intended for temporary stays and does not provide a path to permanent residence or citizenship.
-Visa-free travel to all EU Schengen countries, including Switzerland, UK, and Ireland. USA via B-1/B-2 visa programme.
– No residency, personal visit to St Kitts, or language requirements are needed.
– Lifetime citizenship, meaning that it can be passed down to future generations.
– Obtain a second passport and citizenship for your family members with ease.
– Privacy in a small, peaceful country.
– Dual citizenship benefits.
-The fastest processing time of all the Caribbean countries, 45–60 days when choosing the accelerated application process.
– Processing time of 3 to 4 months when choosing the usual application route.
– Free movement in the CARICOM
-St Kitts CBI scheme does not require taking an Oath from applicants, unlike other countries.
-Your investment will be paid only after getting approved.
-Inclusion of dependent siblings of the principal Applicants who are under 30 and do not have children.
-The policy includes provisions for dependent children who are mentally or physically challenged. or parents.
Taxes:
– Tax-free – no income, inheritance, or wealth tax.
Why should we opt for obtaining citizenship through investments in St. Kitts?
St Kitts and Nevis was the first Caribbean country to open a CBI program, and it is often considered the platinum standard. They have a significantly streamlined and recognized program that focuses on the applicants' due diligence, especially the financial aspect, to maintain their program's excellent reputation at a global level.
Its biometric passport, with a validity of 10 years, is also the most powerful in the Caribbean. It grants its holder easy access to 156 countries, including the Schengen area, the UK, Hong Kong, Singapore, Russia, and the USA, via the B-1/B-2 visa program.
They also benefit from having an embassy in the UAE, making performing any consular-required activity easier.
Who can obtain this type of citizenship in St. Kitts?
To qualify for St Kitts and Nevis program, you must be an outstanding citizen above the age of 18 with no serious medical condition and no criminal record or open prosecution. You must also be capable of proving a stable income and the legality of it. It is advisable to refrain from engaging in any actions that may bring negative attention to St Kitts and Nevis.
Finally, it would be best if you had not been denied any visa category to a country where St Kitts and Nevis has Visa-free access and been unsuccessful in obtaining a permit. Although, in this matter, we could help you find a way around it if you are willing to put in the effort.
Family members can also qualify for this opportunity, as follows:
A spouse of the main applicant; According to the laws of St. Kitts and Nevis, a "spouse" is defined as someone who is married to a partner of the opposite sex. Must have no criminal records.
A child under 18 of the main applicant or his/her spouse.
The children of the main applicant or their spouse between 18 and 30 years who are in full-time attendance at a recognized institution of higher learning after the 18th birthday and the main applicant provides full support.
If the parents or grandparents of the primary applicant or their spouse are over 55 and are currently residing with someone and rely on them for financial support. Primary applicants, they may be eligible for assistance.
If the child of the main applicant or their spouse is over 18 and has physical or mental challenges, they may also be considered for assistance.
Siblings of the main applicant or spouse, under 30 years of age, unmarried, and without children. The applicant should also be financially dependent.
There are some categories that, for now, are not allowed to apply for a citizenship program due to various political issues. People from these countries are suspending temporarily from applying: Iran, Afghanistan, North Korea, Cuba, Belarus, and Russia. Citizens of these countries are banned from using it, regardless of where they live.
How can we obtain citizenship in St. Kitts through investments?
St Kitts and Nevis allow participation in the program via three paths:
Contributing to the Sustainable Growth Fund (SGF)
Investing in designated recoverable Real estate
Purchasing a private home
Please read below about each option and decide which would be better for you and your family.
At the moment, the program offers 3 investment options to choose from:
A financial contribution to the Sustainable Growth Fund (SGF):
At the moment, applicants can benefit from new prices for the first 6 months of 2023 as the country has a Limited Time Offer (LTO) on the program, offering a USD25,000 discount on their CBI donations:
• Main Applicant: USD125,000
• Main applicant and spouse: USD150,000
• Family of Four: USD170,000 (spouse, main applicant, 2 dependents)
• Each additional dependent under 18: USD10,000
• Each additional dependent over 18: USD25,000
While normal prices are:
• Main Applicant: USD150,000 one-time non-refundable contribution
• Main Applicant and Spouse: USD175,000
• Family of Four: USD195,000 (spouse, main applicant, 2 children)
• Additional family dependents: USD10,000 (regardless of age)
• Siblings: USD20,000
There is also the option to make post-citizenship additions to the program. For the posthoc addition of new family members to an already-approved application, the following fees will apply (in the case of non-accelerated applications):
Government fee
-Spouse: USD20,000
-Addition of a minor born after approval-in-principle but before citizenship is granted: USD10,000
Investment in a designated recoverable Real Estate Investment with a value of:
• USD200,000 (hotel shares only) held for 7 years before resale
• USD400,000 (complete title deed) held for 5 years before you can resell the shares, you must first pay various registration and other fees that may take several years to complete and return to the same developer, making it a fully refundable investment.
In addition, As a real estate buyer, It is essential to consider the different expenses associated with purchasing a property, including compulsory insurance fund contributions and conveyance fees.)
Investors seeking a profitable return on investment should consider real estate development, as the tourism industry's growth has created a higher demand for tourist housing facilities.
Private Homes Sale Option
The purchase of a private home as an Investment Option is also available, where the minimum investment per application is USD400,000 in a private single-family dwelling house that has already been designated as an Approved Private Home. Several applicants may apply together by purchasing one piece of real estate as long as each principal applicant contributes a minimum investment of USD400,000.
It must also be considered that an Approved Private Home is subject to the following conditions:
A) It cannot be resold within seven years;
B) It cannot be resold to any other CBI applicant; and
C) It cannot be converted into apartments or condominiums.
A financial contribution in an alternative investment option:
The Alternative Investment Option is a newly introduced Public Good Investment Option (PGIO). The minimum investment per application is USD175,000 in an Approved Public Good Investment, payable to an Approved Public Good Investor.
Note that for all the above investment options, other extra fees apply.
What are the necessary documents to obtain citizenship?
Step 1: To start the citizenship application, you will need the passport copy of the principal applicant for due diligence from The Immigration Office specialized team.
Step 2: If the due diligence passes successfully, we can sign a contract.
Step 3: After the contract, the processing officer assigned to you will contact you to go thru a document checklist required by the government. There will be some work at the beginning, and we are here to guide you smoothly throughout the process.
Our company will help you liaise smoothly and efficiently by preparing and submitting the appropriate documentation.
As for starting the process, we only require a passport copy, a birth certificate copy, and proof of address of the applicant. Further, down the process, other documents include a police certificate report, medical exams, etc.
Who can benefit from citizenship after the application?
If this question refers to post-citizenship additions, it is answered above on the SGF investment option.
How long does it take to get citizenship in St. Kiss through investments?
St Kitts and Nevis benefit from a well-organized and tested citizenship program. Applicants that opt for the standard application process can expect the application to be processed in around 3 months. At an extra cost, applicants can choose to have their application processed in as little as 45 to 60 days.
What taxes do you need to pay once you are a citizen of St. Kiss?
St Kitts citizens benefit from a significant tax regime as much as residents or non-residents. The first are those who spend more than 183 days in the country.
There is no income, inheritance, wealth, payroll, or capital duty tax. For non-residents, a 15% withholding tax is applied to dividends, interest, and royalties received from inside St Kitts and Nevis, and the same rate applies to fees for technical services.
Citizens who own property must also pay land and building tax at a rate that varies according to the property.
Why should you request the help of an agent to obtain citizenship?
If you've decided that becoming a citizen of St Kitts and Nevis is the best choice for you and your family, let us help you with all the necessary paperwork and legal details for a citizenship application. We also know and did the research, so you can rest assured you are in good hands regarding any legal paperwork to be flawless with The Immigration Office processing Officer assigned to your case.
Governments and their specific CBI units cannot handle the volume of applicants and wish to avoid getting involved in those activities. Therefore, authorized agents are vetted and approved by the CBI units to act on behalf of an applicant and are the only ones who can handle applications for citizenship by investment. An individual can't apply directly to a CBI unit.
Using an authorized agent can help ensure that the citizenship application process goes smoothly and that all necessary documentation is completed correctly and submitted promptly. An authorized agent can also provide advice and guidance on the specific requirements and qualifications for citizenship and can represent the applicant in any legal proceedings or appeals. Additionally, an authorized agent can help navigate the often-complex and time-consuming bureaucracy of the citizenship application process. Furthermore, authorized agents may also have specialized knowledge and understanding of the laws and regulations specific to your situation.
How can you benefit from our services?
Like any relationship, we can build a partnership based on trust and transparency. Rest assured, our team of experts is guaranteed to be available to assist you. Well-documented and able to assist you with every detail needed at every stage of this endeavor. Our extensive experience and know-how will make for an easy, smooth process.
As a part of the application process, authorized agents know the intricacies and details of each particular program, how to perform proper due diligence, collect all the appropriate documentation, and promptly submit it to the CBI unit so that it can be done smoothly and efficiently. Our experienced team will fully assist you throughout the whole process, from the initial call until you receive your new passport in your hands.
An authorized agent can assist you with the application process for a CBI (Citizenship by Investment) program by providing guidance on the required documentation, helping to complete the application forms, and representing you during the application process. They can also assist with the due diligence process, an essential part of the CBI application process, and help ensure your application is complete and meets all the requirements. Additionally, they can advise you on the best investment options and provide any other assistance you need to complete the application process. Ensuring that the authorized agent you choose is reputable and has experience with the specific citizenship-by-investment program you are interested in is crucial.
Get in touch with us today and start the process that will take you closer to achieving your citizenship dream. Our field experts are ready to put together all the documents you need to apply for St Kitts and Nevis citizenship, guiding you throughout the application process.