Toggle form
Personal information & Eligibility criteria
Top cities to live in Australia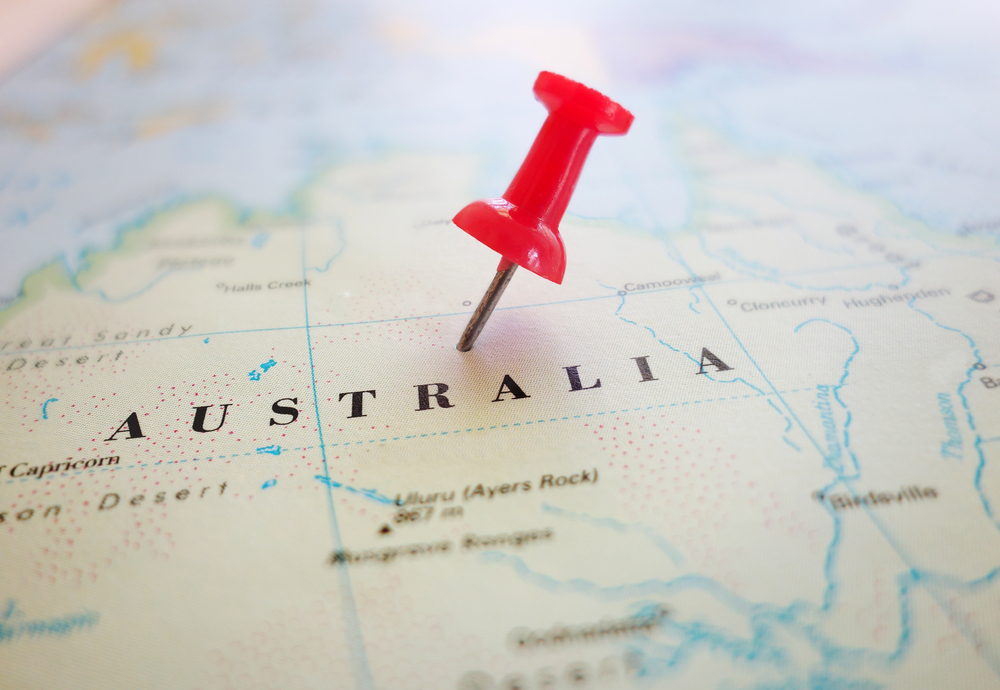 Australia and its most amazing cities to live in
Top cities to live in Australia. Australia is a big continent being the 6th biggest country in the world hosting 23 million people within 45 cities.
Thinking about the numbers, their greatness might make you feel small.
However Australia is a friendly country when it comes to people, safe in terms of economy, health system and rich in education, job offers and investment opportunities.
In case you already planned to make a living there, choosing between so many beautiful cities and places can be difficult, but we are here to ease the burden of your choice.
Here are top cities to live in Australia and actually enjoy from the following points of view:
Where to live

Transport

Working life

Universities and educational institutions

Cost of living
Sydney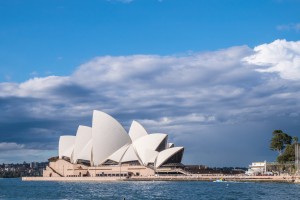 From the sands of Bondi Beach to the sights of its famous harbor, Sydney is a city that's famous all around the world. Australia's largest and oldest city, Sydney is perhaps best known for its natural beauty and cultural diversity. It combines the hectic pace you'd expect of a major world city with some of the most iconic man-made landmarks anywhere in the world.
With a population in excess of 4.6 million, Sydney is easily Australia's largest city and one of the top cities to live in Australia . While the Central Business District (CBD) is contained within a compact area near the harbor, its suburbs spread far to the north, south and west. As finding somewhere to live in the Inner City is quite expensive, you'll probably be looking further afield for somewhere to live. At least while you're still starting out.
For a trendy, bustling 20-something lifestyle, the suburbs of the Inner West might do the trick. If you're looking for family friendly, the Hills District in the north-west or perhaps the Northern Beaches could be suitable. For those looking to settle among cultural pockets of fellow expats, Western Sydney is home to a significant migrant population. For example, many Indian expats live in the Parramatta region, while a number of migrants from Britain and New Zealand live in the city's south-west.
Transport in Sydney is an oft-complained-about subject for the city's residents. Many Sydneysiders choose to get around by car, though travel times and traffic queues can be extensive for those heading to the CBD from the west. Sydney's public transport system covers nearly all of the metropolitan area.
Commuters can get around by train, bus, light rail or ferry, while the State Government has recently introduced an Opal Card (similar to London's Oyster Card) to make it easier to get around on the public transport network.
Sydney's economy is larger than Hong Kong's or Singapore's, producing more than $306 billion of goods and services each year. The major industries in the city are financial and professional services, manufacturing, information and communications technology, tourism, research and education, and the creative industries. Employment prospects in Sydney are generally considered to be quite good, with plenty of opportunities available and a low unemployment rate.
Sydney is home to a wide range of universities and educational institutions to help you further your learning journey. World-class universities based in the city include the University of Sydney (USYD) and the University of New South Wales (UNSW), both of which have been named in the world's top 100 universities.
In fact, Sydney has been named the sixth best student city globally, with other institutions including Macquarie University, University of Technology Sydney (UTS) and the University of Western Sydney (UWS). Whatever you're looking to study, you'll be able to find the right place to do it in Sydney.
Sydney is the most expensive city in Australia to live in and features prominently on lists of 'the most expensive cities in the world'. As an example, the average cost to rent a one-bedroom apartment outside the city center is $1,624.22 per month.
In comparison, the same apartment might cost around $946.16 per month in London and $1,719.44 in New York. According to the Real Estate Institute of Australia (REIA), Sydney's median house price for 2014 is $763,169, which is the highest among the capitals.
Melbourne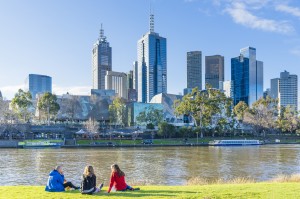 Melbourne is Australia's second-largest city and has legitimate claims to be the country's cultural and sporting capital. The city's four million residents love both the arts and sports, and the city is also home to some of Australia's best dining and nightlife. With this in mind, it's no wonder that The Economist regularly names Melbourne as one of the most livable cities in the world.The heart of Melbourne sits on the banks of the Yarra River, with the city branching out in all directions from there.
Of course, choosing where to live will depend on your lifestyle and preferences.
You might choose to live by the sea in the artsy St Kilda suburb, or perhaps further afield in Sandringham. Or maybe you'll find the unpretentious and vibrant surrounds of somewhere like Fitzroy more up your alley. Richmond boasts plenty of cafes and restaurants; Camberwell is leafy and family-friendly, while Surrey Hills is another great spot for those with kids. Melbourne is also a multicultural city, boasting large pockets of Greek, Italian, Chinese and Indian residents.
Designed around a grid system, Melbourne's city center is generally easy to navigate. The city also boasts an extensive public transport system which, especially in inner city areas, is quick and easy to use. Most popular spots can be easily reached by train or tram, while buses are generally used to link those areas without train or tram connections. All services are offered under the myki ticketing system.
Job prospects are generally quite reasonable for migrants moving to Melbourne. The main industries in Melbourne – and Victoria as a whole – include the automotive industry, aviation, building and construction, education, engineering, nursing, financial services, and information and communications technology. The city and its employers are welcoming of migrants looking for work and Australia has a reasonably low unemployment rate, meaning job prospects are good.
The state of Victoria has the highest university participation and graduation rates in the Asian region, and Melbourne is home to some world-class educational institutions. Students can study at the Royal Melbourne Institute of Technology (RMIT), the University of Melbourne, La Trobe University, Monash University, or one of a number of other educational providers.
Both Monash Uni and the University of Melbourne are members of the Group of Eight, which is a coalition of leading tertiary institutions in the fields of research and professional education, while Melbourne is regularly ranked as one of the world's top student cities.
As one of the top cities to live in Australia, Melbourne may not be as expensive as Sydney when it comes to cost of living, but it's still quite pricey. A one-bedroom apartment outside the city center might cost you around $1,237.15 per month to rent.
Brisbane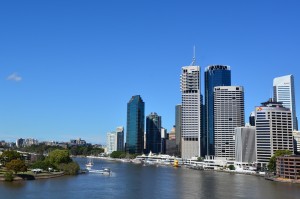 The thing that attracts many migrants to Australia's third-largest city is its weather. Brisbane boasts warmer temperatures than Sydney and Melbourne, allowing you to avoid Melbourne's notoriously fickle weather and the chill of a Sydney winter. There's also a relaxed, easygoing atmosphere to the place that you wouldn't expect from such a major urban hub.
With a population of around two million, Brisbane is growing fast as more and more people move to take advantage of the sub-tropical climate. The compact city center is situated on the banks of the Brisbane River, with suburbs spreading in all four directions from there.
You can find reasonably priced accommodation quite close to the city center in suburbs like Auchenflower and Paddington, while those looking for family-friendly living might turn their eyes north to the Morayfield region. Whichever direction you choose to move away from the city, you can find yourself large parcels of land, yet still be within reasonable driving distance of the CBD.
The grid-like layout and compact nature of Brisbane's CBD make it relatively easy to get around. If you're driving, however, a number of one-way streets can make navigation a little difficult. In terms of public transport; trains, ferries and buses are all available under the TransLink ticketing system.
The public transport system offers access to all of the city's major areas, making it easy to get around in every direction. As the city continues to grow, the public transport network grows with it.
Brisbane boasts a thriving economic environment alongside a relaxed ambience that you may not find in other cities. Major industries in the region include: hospitality, tourism, health, business and manufacturing. As Brisbane is a city experiencing rapid growth, job prospects for migrants are quite good, with a wealth of employment opportunities available for the right applicants.
If you're looking to study in Brisbane, the city is home to universities and educational institutions that cover all the major disciplines you would find at other Australian universities.
The University of Queensland (UQ) is the state's oldest university and has more than 46,000 students and a graduate employment rate of 81.6%. Other options for students include, Griffith University, Queensland University of Technology (QUT) and the University of Southern Queensland (USQ).
The cost of living in Brisbane is generally much cheaper than in Sydney and Melbourne. Property prices are much more affordable across the board, which is one of the reasons why many people choose to move north to the Sunshine State. On average, renting a one-bedroom apartment outside the city center can set you back $1,234.04 per month.
Hobart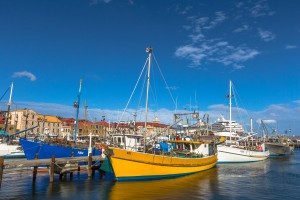 From its relaxed country atmosphere to its beautiful country surrounds, Hobart has plenty going for it. A far cry from the hustle and bustle of a city like Sydney or Melbourne, everything in Hobart seems to move at a slightly slower pace. The city is also home to a thriving arts scene and family-friendly suburbs, and is noted to be a food lover's paradise.
The second oldest city in Australia, Hobart sits alongside the Derwent River and at the base of Mount Wellington. There are a number of desirable suburbs along the length of the Derwent, while the historic surrounds of Battery Point or the water views of Sandy Bay are always popular.
Those migrating to Hobart with their family might consider the southern suburb of Kingston as an option, as it was recently named the most family-friendly place to live in Australia.
There are two main ways to get around Hobart: drive yourself or take the bus.
The city has been sensibly laid out to make navigation easy, although keep an eye out for one-way streets when getting from A to B. The main bus interchange can be found in front of the General Post Office and offers sufficient service to most parts of the city. Tickets can be purchased directly from the driver with prices varying depending on the distance traveled.
With a somewhat insular economy, Hobart is protected from the global fluctuations of the international markets. While this also means that Hobart isn't an area prone to rapid economic growth – there are still good employment prospects for skilled migrants.
The Occupation List provided under the State Migration Plan includes positions in industries like construction, health, hospitality, automotive, viticulture and engineering. The Tasmanian Government migration unit can also help those who are moving to Australia and looking for work. Therefore Hobart is one of the top cities to live in Australia as chosen by Middle Eastern Immigrants.
The University of Tasmania is a respected institution and one of the oldest in the country. It's ranked in the top 2% of universities worldwide and has more than 29,000 students. Hobart residents may also seek to undertake further study through TasTAFE, which offers a wide range of vocational education and training courses.
Although certain parts of Hobart are home to some expensive real estate, the cost of living is generally lower than in other parts of the country. However, you should expect to pay more for certain goods and services (for example electricity) than you would in other parts of the country.
Adelaide.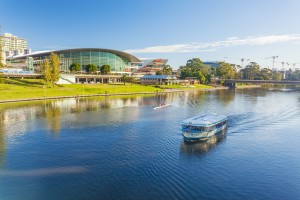 Known for its Mediterranean climate and boasting a population of around 1.3 million, Adelaide is becoming an increasingly popular place to live for new arrivals to Australia. The capital of South Australia, Adelaide combines a relaxed lifestyle, enviable weather conditions and affordable house prices.
Adelaide is often described as being more like a big country town than a major city. Happily, this means you can often expect to pay 'country town' house prices rather than 'big city' ones. The median house price for Adelaide is under $400,000, though properties on the coast tend to cost more than those inland.
The historic beachside suburb of Glenelg is a sought-after location, while family-friendly suburbs include Aberfoyle Park, Belair and Banksia Park.
Adelaide is a well-planned city that's easy to get around by car. In terms of public transport, metropolitan train, tram and bus services cover most of the city. These services are contracted out by the State Government and offered under the MetroTicket system.
The extensive bus network covers the majority of the city, while the tram service includes stops at Hindmarsh, the CBD and Glenelg. Four lines make up the Adelaide Metro train system: the Gawler Line, the Outer Harbor Line, the Noarlunga Line and the Belair Line.
Just like the rest of Australia, Adelaide boasts a healthy economy. With estimates stipulating that Adelaide needs about 5,000 new skilled migrants every year to thrive, there are plenty of job opportunities for the right people. Major industries in Adelaide include healthcare, manufacturing, retail, public administration, education and training, and healthcare.
Students looking to further their education in South Australia can choose from a number of institutions. According to the Good Universities Guide 2015, the University of South Australia is the highest ranking university in South Australia in the graduate outcome category for 'Getting a Full-Time Job.'
The University of Adelaide is the country's third-oldest university and has been named one of the world's top 200 universities. Bradford College is designed to offer a pathway for international students to the university, while other options include Flinders University and the University of South Australia.
Adelaide is generally considered to be one of Australia's most affordable cities to live in. Goods and services, property prices and rent are all reasonable, with an average month of rent on a one-bedroom apartment outside the city center costing around $982.25.
Canberra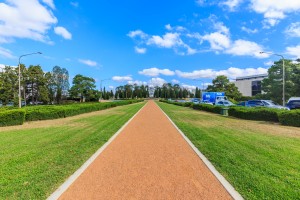 It's a common misconception that Sydney, being the largest city in Australia, is the capital of our country, but the truth is that our capital is Canberra. Located in the Australian Capital Territory (ACT), Canberra is one of our smallest cities with a population of just over 373,000 people. Nevertheless, it receives many workers and visitors to its doorstep as it is the home of parliament.
Australia's capital city is divided in the center by Lake Burley Griffin. To its north is the shopping and commercial area as well as the Australian War Memorial and National Library. Further north of these are the suburbs, where many government workers tend to reside.
Suburbs like Ainslie and O'Connor are popular areas for families living in houses, while Braddon and Civic are more popular for smaller numbers of occupants, with the majority of its residents living in flats, units or apartments.
To the south of Lake Burley Griffin is the Parliamentary triangle and embassy area. While it does have residential areas, its population is around half of what is in Canberra's north and features more expensive, waterside properties such as those on the Kingston Foreshore.
Canberra is a highly planned city, so it isn't hard to maneuver your way around. Traffic jams and toll roads don't really exist here with most car journeys taking little more than 20 minutes. As it's a flat city, many of its residents choose to walk or cycle into work – depending on how convenient it is for them to commute from home to work/the shops.
In terms of public transport, because Canberra is so small it doesn't rely on a suburban train or tram system. It does, however, provide a thorough bus network, and has a main train station and interstate buses to connect it to other cities and townships.
As Canberra houses parliament, many of its residents are public servants working for either the Australian or ACT Governments. Despite this, it's interesting to hear that over half of the city's workforce is employed in the private sector, making it a destination for business people.
In recent years, Canberra has begun to show more interest in cultural activities, and may soon develop more employment in the cultural sectors. Canberra might not be the business mecca of Australia, but it does offer a low unemployment rate, and the highest average full-time income in Australia, making it an enviable place to work in.
Both international and local students have a wealth of choice when it comes to higher education in Canberra with the University of Canberra (UC) and Australian National University (ANU) offering undergraduate and graduate awards in arts, business, engineering, legal studies and more.
ANU is also regarded as one of the top 20 universities in the world. More trade-based schools such as The Australian International Hotel School (AIHS), which teaches hospitality and business, and the Australian Defense Force Academy (ADFA), which teaches military and civilian undergraduates and postgraduates, are also options for study in Canberra.
According to the REIA's June 2014 report, the ACT is the most affordable state or territory in Australia to purchase a home. That is, when you consider the proportion of income required to meet loan repayments. In its December quarter 2013 report, it estimated that the median cost to purchase a three median room was $520,000, while to rent a three-bedroom home the median cost was $445 per week.
Darwin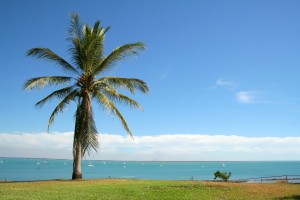 Darwin has a laid-back and relaxed approach to life that you'd struggle to find anywhere else in the world. Boasting world-class natural scenery, a buzzing nightlife and warm weather all year round, Darwin has a lot to offer to new Australians.
With a population of some 100,000 people, Darwin is home to a multicultural mix of expats of all nationalities. With this in mind, it's a place where many new migrants can expect to feel very welcome.
House prices in Darwin are quite high compared to most other capital cities, with properties in suburbs like Bayview and Fannie Bay fetching a pretty penny or two. Family-friendly options include Wanguri and Wulagi.
Driving yourself is the best way to get around Darwin. As it's not a huge city, traffic is fairly manageable and commute times are not too long. If you need to access areas close to the city center, a public bus service can get you where you need to go with tickets starting at $3.
Darwin is a city experiencing economic growth at the moment. And with new port facilities, an improved airport and the construction of the north-south railway, that growth is expected to continue. There are plenty of employment opportunities available for migrants with the right skills and training.
Major industries in the region include construction, retail, accommodation and food services, public administration and health care.
Charles Darwin University (CDU) teaches 21,000 students across four campuses and four training centers. Ranked in the top 2% of universities in the world, CDU aims to provide high-quality learning experiences to all students.
Although it's not the biggest of cities, Darwin is actually quite expensive to live in. It boasts a competitive real estate market that drives up prices, while geographical isolation means you can expect to pay more for certain goods and services. On average, renting a one-bedroom apartment outside the city center may cost $1,702.71 per month.
Perth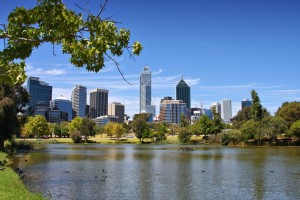 With a population of about 1.25 million people, Perth is the most isolated capital city in the world. Situated on the banks of the Swan River, the city's CBD is relatively compact and the suburbs spread out from there.
In general terms, suburbs in the city's north and west are considered to be the most desirable places to live. Perth has a large migrant population, in part because of the mining boom in the state's north, with many British migrants, in particular, calling this city home.
Although Perth is quite an easy city to drive around, the best approach for new arrivals is to use public transport. Operated by Transperth, the city's public transport system is generally considered to be both reliable and affordable.
Buses and trains are the modes of transport used, with trains being particularly effective to help commuter's access outer suburbs. Holding a SmartRider card may help make your public transport journeys easier to manage.
Thanks to Western Australia's immense natural resources, the 'mining boom' has brought many in the mining industry to Western Australia. If you've got skills in this sector, there may be job opportunities for you in this sector.
All of the other regular industries you'd expect to find in a large city can be found in Perth too, including tourism, manufacturing, financial services, healthcare, and information and communications technology. However, because of the size of the city, jobs might be slightly harder to come by than in Sydney or Melbourne.
The University of Western Australia (UWA) is a member of the Group of Eight and one of Australia's leading educational institutions. It's ranked as the 88th best tertiary education institution in the world.
There are plenty of other study options for Western Australian students, including Curtin University, Murdoch University, Edith Cowan University (ECU) and more. All of the major conventional areas of study are covered by these institutions.
Although Perth is generally quite an affordable place to live, certain goods and services can cost more due to the city's remote geographic isolation. The resources boom has seen a sharp rise in house prices in recent years, although you might still be able to rent a one-bedroom apartment outside the city center for around $1,452.43 per month.
Remember that we are here to support your dream of starting fresh in a new country. If you have any questions, feel free to visit TheImmigrationOffice.com and leave us a message or click on the assessment bar on your left. Live better. Start now.