Toggle form
Personal information & Eligibility criteria
Surprising Canada facts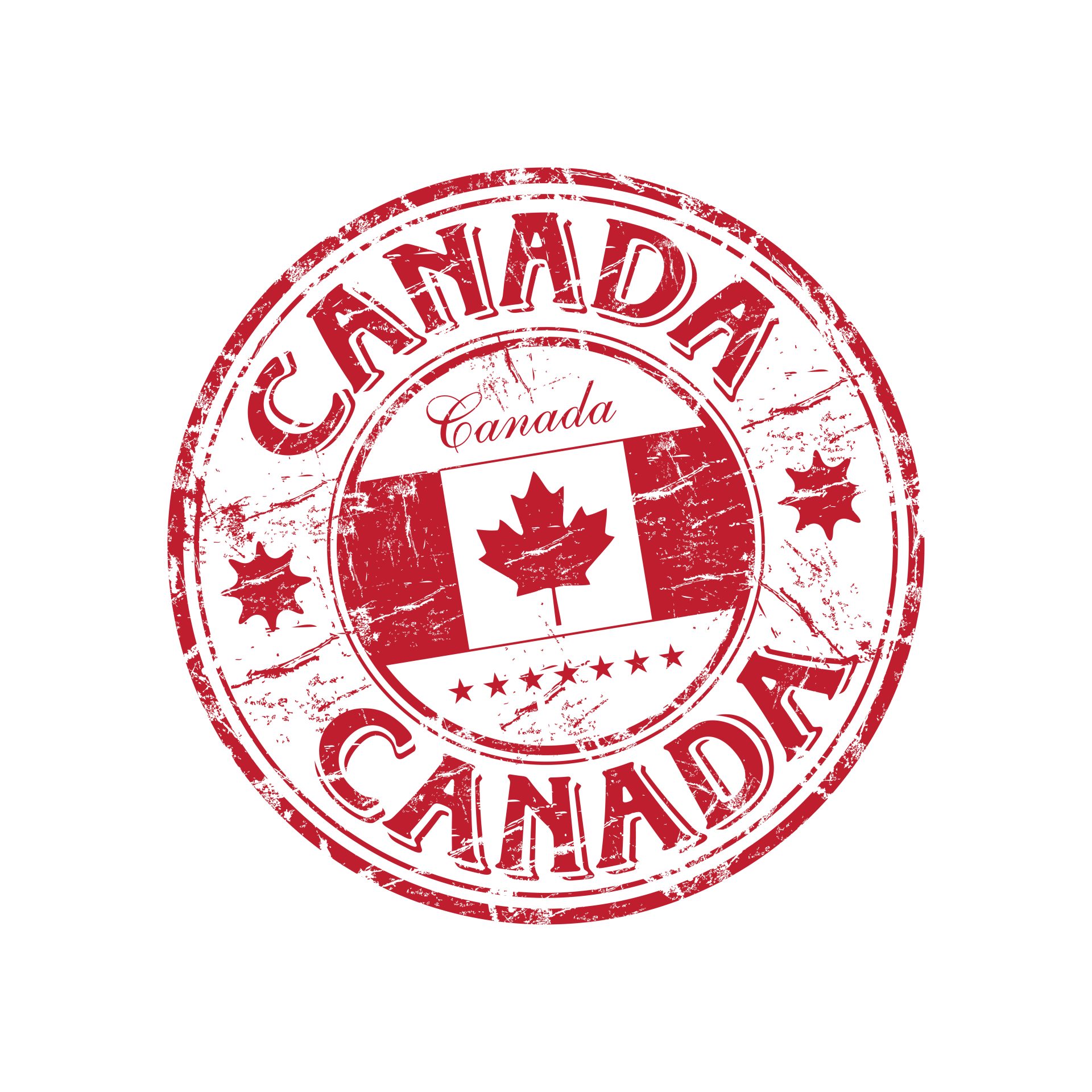 Surprising Canada facts. What to expect when moving to Canada?
I am sure that you have planned your moving abroad step by step and everything is in control.
It is, but you also have to leave space for surprises as each place has something to offer from this point of view.
If Canada is your choice, then I suggest you prepare yourself of being amazed, surprised and then enjoy your ride. Furthermore, you will find in the next lines that Canada can be fascinating in so many ways.
The Polar Bear Capital of the World
Churchill, Manitoba is a tiny village of less than a thousand people on the shores of the Hudson Bay. Its bitter cold affords it a curious and sometimes dangerous resident—the polar bear. The bears gather near the town in autumn, waiting for the bay to freeze over. In the winter, they head out onto the ice, where they hunt their favorite prey, the ringed seal. There is a bear for every person in the town and, while they bring in a collection of tourists, life with giant carnivores loping down Main Street can be a little tricky. There are officers you can call specifically to deal with bothersome bears. Residences often come equipped with "Churchill welcome mats", which are sections of plywood with nails sticking out. Bears intrepid enough to attempt breaking in will come away with bloody paws for their effort. The problem is so serious that most people leave their homes and cars unlocked to provide refuge in case someone is being chased.
In the 1960s, when Earth's global gravity fields were being charted, scientists discovered an intriguing anomaly in Canada's Hudson Bay region. The difference is minuscule and undetectable by humans. There is about a tenth of an ounce less of pressure on a 68-kilogram (150-lb) person. Research has continued for decades concerning this mystery, and in recent years, a pair of theories have been combined to provide a compelling answer. The first theory is that the molten rock in Earth's mantle (which is subject to currents similar to ocean currents) has shifted away from the area. The second theory is that, during the last ice age, the Hudson Bay region was covered by a glacial shelf some 3.7 kilometers (2.3 mi) thick, which compressed the Earth and reduced its mass. The land is slowly rebounding—about a centimeter a year, and in another 5,000 years or so, everything should be back to normal.
Canada boasts vast natural resources; above all, they are the United States' single largest supplier of oil, contributing more than all the nations of the Persian Gulf put together. Nearly a million barrels a day are exported south into the US. Much of this supply comes from the oil sands of central Alberta, a huge repository which may contain the equivalent of two trillion barrels. Separating the crude oil from the sand is an extremely labor-intensive process, requiring huge amounts of natural gas. The destruction of wide swaths of forest is an inevitable consequence of the mining, and large-scale deaths of birds and fish result from poisoned water.
Niagara Falls is composed of three separate waterfalls, of which only the largest (Horseshoe Falls) is located in Canada. The Falls are a breathtaking natural attraction, bringing in throngs of tourists. Most are content to snap a few pictures, or maybe take a ride on the Maid of the Mist, but a few arrive with a more potent sentiment in tow—that of adventure or tragedy.
Despite spending a fraction of the United States' budget on education, Canada is one of the most scholarly nations in the world.  More Canadians attend college than in any other country in the world—over half of all adults, compared with around 42 percent of Americans (which came in at fourth place—Israel and Japan ranked second and third, respectively).  The major difference is expense: American students are often required to take out prohibitive loans to attend college, whereas Canadian universities are almost entirely public.  The small handful of private schools there are mostly religious institutions.
Easily the most infamous sandwich in the McDonald's repertoire is the McRib, a molded hunk of pork by-product and a lot of bizarre preservatives. But along the eastern coast of Canada (and in a few select New England locations), an even more exotic sandwich makes the seasonal rounds: the McLobster. Available only in the summer when lobster is plentiful, the McLobster actually sounds quite appealing. Served on a soft roll, it is made with lobster, diced celery and a light salad dressing. Probably due to the prohibitive costs, there are no imminent plans to expand the sandwich's territory.
The Royal Canadian Mint is responsible for the production of all of Canada's coinage (as well as some for other countries, like New Zealand and Papua New Guinea). Aside from the typical circulation coins, the Mint is known to produce a vast array of collector coins, not limited to glow-in-the-dark dinosaur versions. While all these novelty coins are technically legal tender, it is up to the individual bank or business whether they want to accept them or not. In 2007, they unveiled their most impressive model yet, a 100-kilogram (220-lb) gold bullion coin about the circumference of a large pizza. It boasts a face value of one million dollars, but at more than 99 percent pure gold, it is actually worth well over three million dollars at current trading rates.
Today, the idea of Quebec seceding from Canada is seen by many as a pipe dream, along the lines of Puerto Rico becoming the 51st US state. But in 1995, a referendum posed to Quebecois voters on whether they wanted to separate from Canada was defeated by just 1 percent, with 50.58 percent voting "No" and 49.42 percent voting "Yes". The result was met with a great deal of controversy, especially regarding the wording of the question, found by many to be unnecessarily complicated. Translated to English, the ballot asked, "Do you agree that Québec should become sovereign after having made a formal offer to Canada for a new economic and political partnership within the scope of the bill respecting the future of Québec and of the agreement signed on June 12, 1995?"
Did you also know that?
Canada is also home to the longest street in the world. Yonge Street in Ontario starts at Lake Ontario, and runs north through Ontario to the Minnesota border, a distance of almost 2000 kilometers.

While we're talking 'longest', here's another record: Canada has the world's longest coastline at 202 080 km.

A bear cub named Winnipeg was exported from Canada to the London Zoo in 1915. A little boy named Christopher Robin Milne loved to visit Winnipeg (or Winnie for short) and his love for the bear cub inspired the stories written by his father, A.A. Milne, about Winnie-the-Pooh.

Toronto's Rogers Centre (formerly known as the SkyDome) is home to the largest Sony big screen in the world, measuring 10 m x 33.6 m.

The Big Nickel in Sudbury, Ontario is the world's largest coin. It is a huge reproduction of a 1951 Canadian nickel and measures 9 meters in diameter.

Canada holds the record for the most gold medals ever won at the Winter Olympics, since taking 14 Golds at the 2010 Vancouver Winter Olympics.

Canada basically got its name by mistake. When Jaques Cartier, a French explorer, came to the new world, he met with local Natives who invited them to their 'kanata' (the word for 'village'. The party mistakenly thought the name of the country was "Kanata" or Canada.

Montreal is home to many beautiful churches and is often called The City of Saints or City of a hundred bell towers

Canada's only desert in British Columbia is only 15 miles long and is the only desert in the world with a long boardwalk for visitors to walk on.

The Blackberry Smartphone was developed in Ontario, at Research In Motion's Waterloo offices.

The Canadian motto, A Mari Usque ad Mare, means "From sea to sea."
I believe that there are many more surprising facts about this country and I hope that I got your curiosity and you will be eager and enjoy discovering Canada in its splendor.
Remember that we are here to support your dream of starting fresh in a new country. If you have any questions, feel free to visit our website and leave us a message. Live better. Start now.