Toggle form
Personal information & Eligibility criteria
Provincial Nominee Series: E1 – Alberta, can you hear them calling?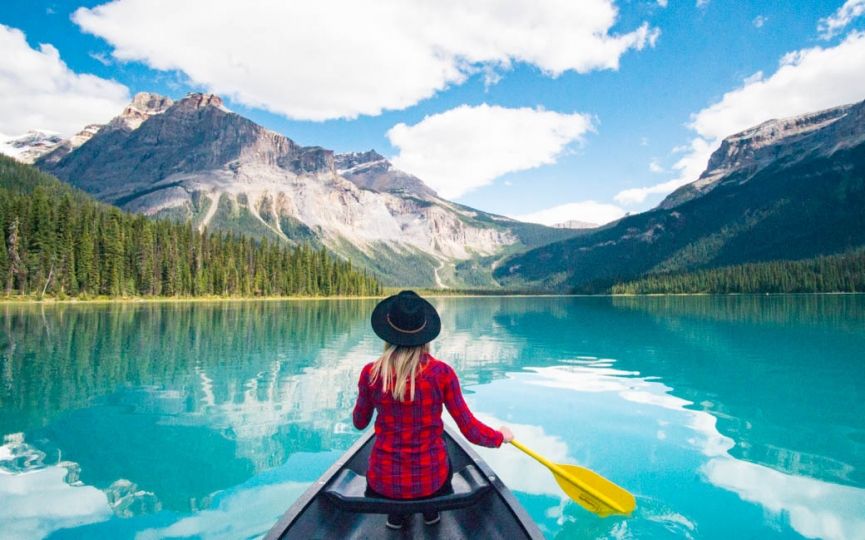 We're starting our full lockdown with a wee of time on our hands and thought this is a great time to go into detail and explain the requirements, process and preferences of the different Provincial Nominee Programs across Canada.
What do we know about Alberta?
---
Alberta is a province of Canada. With an estimated population of 4,067,175, it is Canada's fourth-most populous province and the most populous of Canada's three prairie provinces. Its area is about 660,000 square kilometres (250,000 sq mi). Alberta and its neighbour Saskatchewan were districts of the Northwest Territories until they were established as provinces.
Alberta is bordered by the provinces of British Columbia to the west and Saskatchewan to the east, the Northwest Territories to the north, and the U.S. state of Montana to the south.
How's the weather?
It has a predominantly humid continental climate, with stark contrasts over a year; but seasonal temperature average swings are smaller than in areas further east, due to winters being warmed by occasional chinook winds bringing sudden warming.
How about city life? Did we hear Oil & Gas?
Alberta's capital, Edmonton, is near the geographic centre of the province and is the primary supply and service hub for Canada's crude oil, the Athabasca oil sands and other northern resource industries.
About 290 km (180 mi) south of the capital is Calgary, the largest city in Alberta. Calgary and Edmonton centre Alberta's two census metropolitan areas, both of which have populations exceeding one million.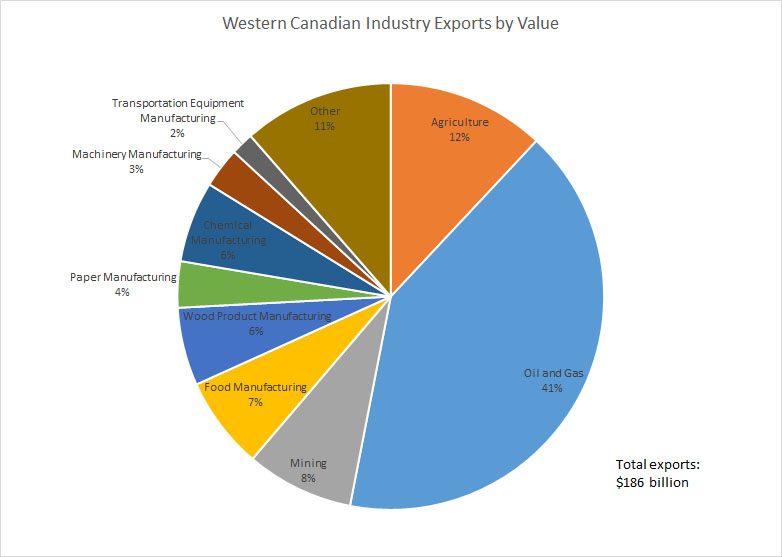 Alberta's economy is the sum of all economic activity in Canada's fourth-largest province by population. Alberta's GDP in 2018 was CDN$338.2 billion. Although Alberta has a presence in many industries such as agriculture, forestry, education, tourism, finance, and manufacturing, the politics and culture of the province have been closely tied to the production of fossil energy since the 1940s.
In 2018, Alberta's energy sector contributed over $71.5 billion to Canada's nominal gross domestic product. According to Statistics Canada, in May 2018, the oil and gas extraction industry reached its highest proportion of Canada's national GDP since 1985, exceeding 7% and "surpass[ing] banking and insurance", with the extraction of non-conventional oil from the oilsands reaching an "impressive", all-time high in May 2018.
From 1990 to 2013, Alberta's economy grew by 57% compared to 43% for all of Canada—the strongest economic growth of any region in Canada. In 2006 Alberta's per capita GDP was higher than all US states, and one of the highest figures in the world.
Alberta has the "lowest taxes overall of any province or territory" in Canada, due in part to having high resource tax revenues. In the spring of 2020, Alberta's economy suffered from the economic slowdown of the current Covid-19 status but still managed to show amazing support to citizens, residents and private business environment.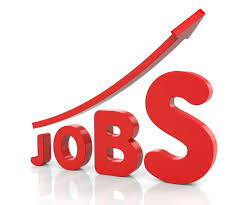 How's the job market? Well, who's asking?
Engineers, Alberta is in need of you!
If your professional background ticks one of the following boxes:
Oil and Gas
Energy
Petro-chemicals
Manufacturing
Maintenance
Construction & Civil Engineering
Quality control
Agro-engineering
Research
… then the job market looks good! With half of Alberta's GDP being industry-driven and focused on engineering fields, it is safe to say migrating to Alberta through an Occupation in Demand PNP (Province Nominee Program) would be much easier for an engineer compared to, let's say – an artist.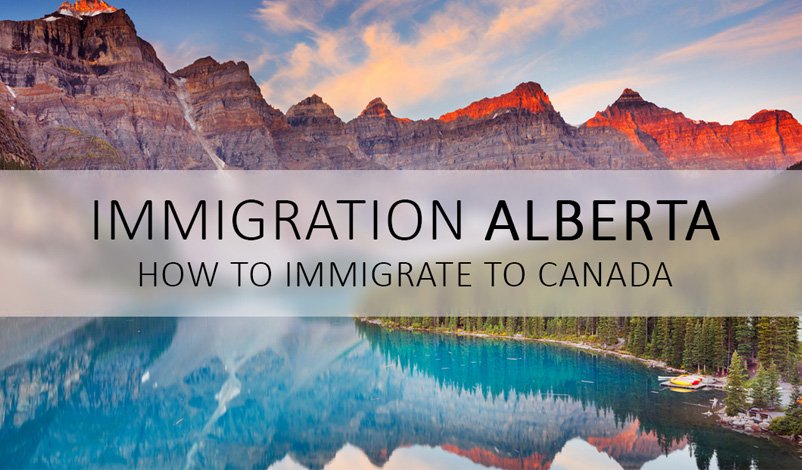 Are you an Engineer planning to migrate to Canada but losing hope because of a lower than 470 Comprehensive Ranking Score? Worry no more!
Assuming you are in an Occupation in Demand with a real need in the labour market, Alberta is a province that should definitely be considered when thinking about your immigration options. The minimum CRS score required is 300, which means more candidates in the pool will have a chance at receiving a Notification of Interest from the province of Alberta. What boosts your chances? Your selection of NOC and relevant experience. Having a good IELTS result does not harm, either. Receiving a provincial nomination will increase your CRS score by 600 points, virtually getting you inline to receive an Invitation to Apply (ITA) for permanent residence in the next Express Entry draw.
How can you qualify?
Keep in mind that you do not need to have a job offer or a previous work experience in Alberta to be eligible for the Alberta Immigrant Nominee Program under PNP. With the huge emphasis on industrial sectors that need skilled workers who can't be filled by the local labour market, an Engineer immigrant with a minimum Bachelor Degree Qualification, at least 3 years of experience and a Proficient level in English will be considered an asset for the province's economical growth. But would all engineers be then selected? No. Factors like education equivalency, documented work experience, age and work history gaps and of course the ability to speak the local language, be it English or French, would come into play. There's an easy-fix-it-all for understanding how your profile would stand. Any of our advisers would happily offer you a free one hour review of your profile by signing up for a Free Assessment.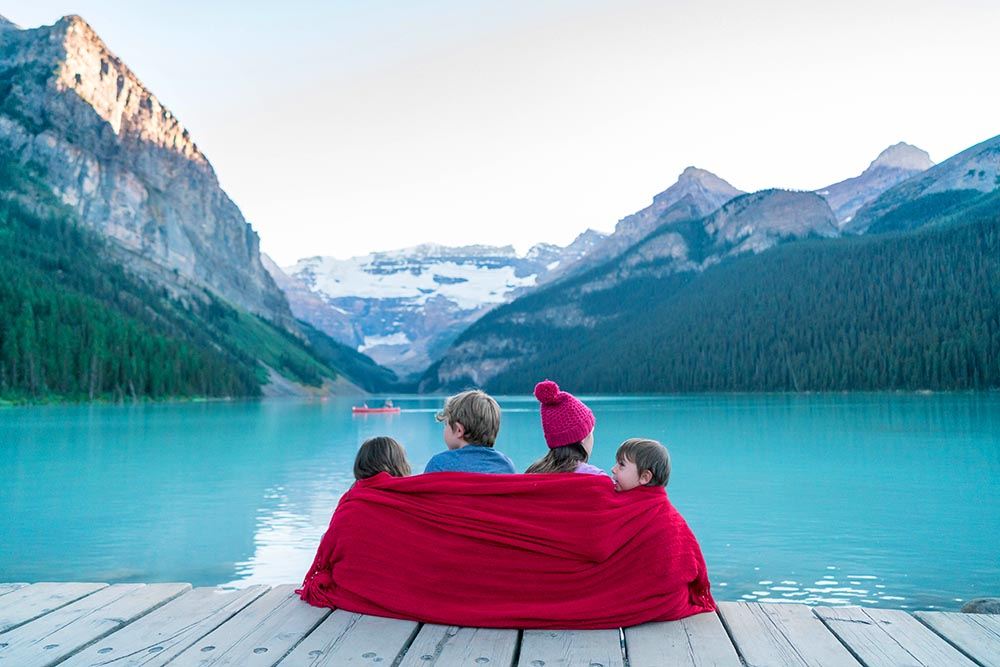 Higher incomes
Families in Alberta enjoy a higher family income than other parts of Canada. In the 2016 Canadian Income Survey, Alberta families earned a median income of $92,800 after tax. This is well above the Canadian average of $78,400.
Lower cost of living
Alberta offers many cost-of-living advantages, such as:
no provincial health-care premiums
no provincial sales tax (PST)
tax rebates and credits to further help with your finances
Residents in every other province pay up to 10% in addition to the Goods and Services Tax (GST) paid by all Canadians.
Community and lifestyle
Communities are part of what makes Alberta such a great place to live. They range from small, rural towns to our two major cities, Calgary and Edmonton. There are many places you could live, each with its own unique character, and plenty of opportunities for work across the province, including in smaller rural towns.
Education from Kindergarten to Grade 12
Alberta has an excellent education system, with many options based on language or religion. Schooling is free from kindergarten to Grade 12. It is required from ages 6 to 16.
Post-secondary education
Universities and colleges
With 26 universities and colleges, Alberta has many post-secondary options. The Alberta government subsidizes tuition fees, and the cost varies across the province.
Technical training
Post-secondary options in Alberta include polytechnic institutes such as the Southern Alberta Institute of Technology (SAIT) in Calgary and Northern Alberta Institute of Technology (NAIT) in Edmonton. These institutes offer certificates, diplomas, applied degrees, apprenticeships and continuing education programs related to trades and technical work.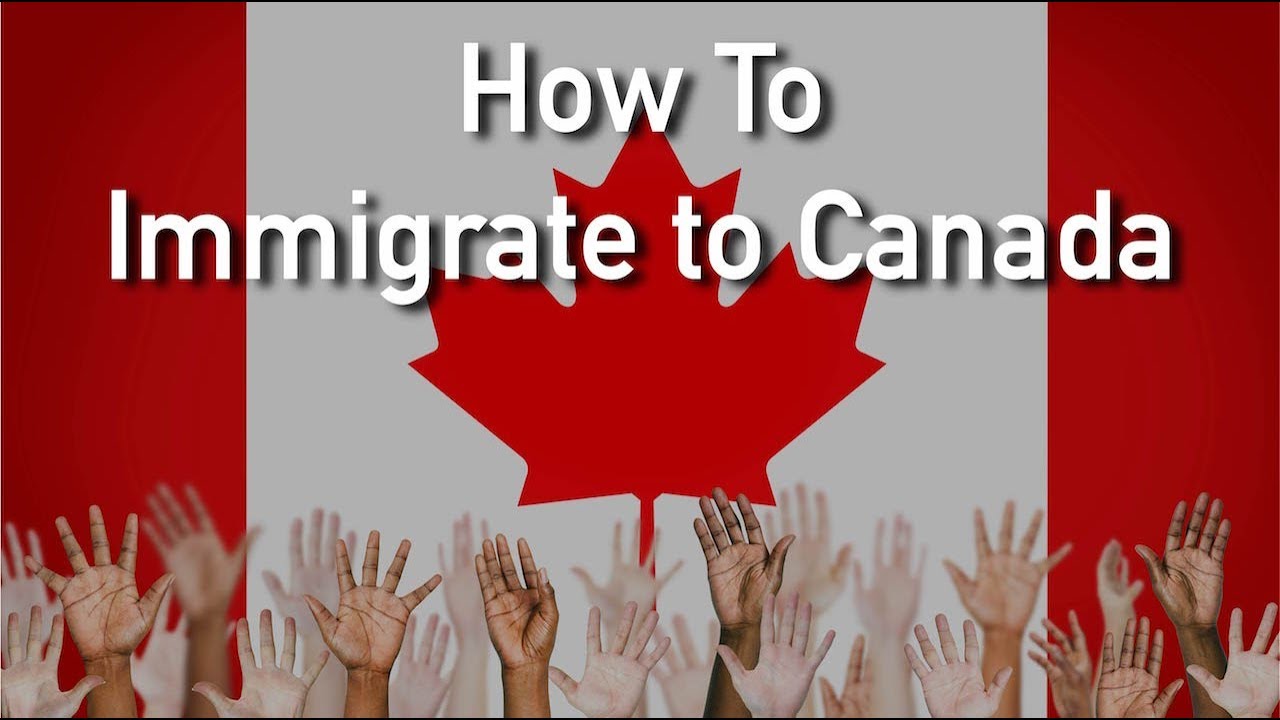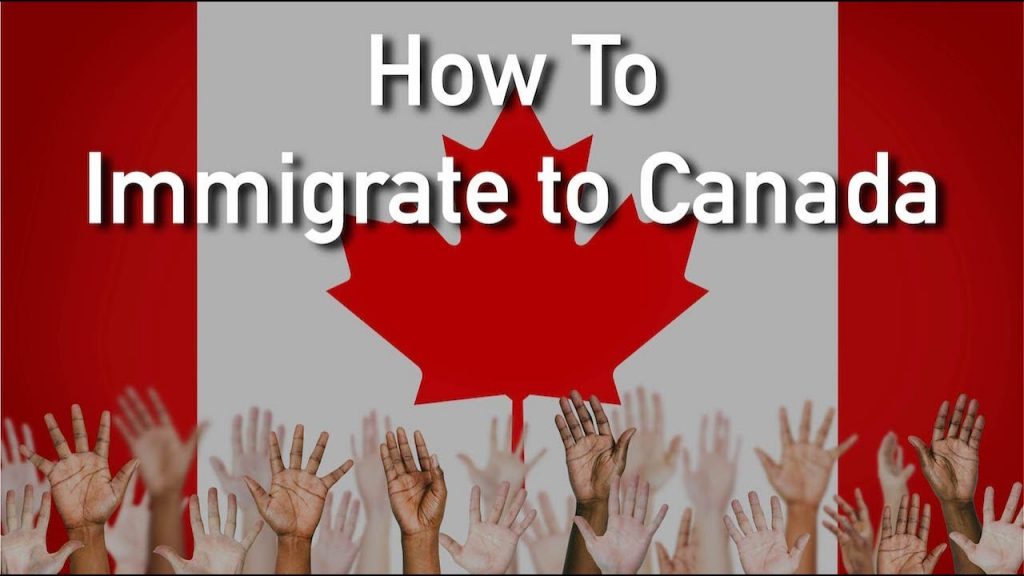 Should I consider migrating?
… that's for you to know. Have a sit-down with your family and list all the reasons why you are considering immigration. See if your list incorporates reasons that are true to the Canadian values in order to understand IF Canada is the ideal destination for you.
Then get to work!
Do your due diligence and make sure you talk to a registered immigration consultant ( ask about RCIC affiliation?)
Check reviews, feedback from previous applicants and get a free assessment to see if the work style matches your expectations.
Ask for a written agreement of the services provided and read it.
And if we're talking about Alberta, ask about the experience with Alberta Provincial Nominee Program, as usually, consultants are specialized on some of the programs.
Is Immigration a Risk or an Investment?
It surely does depend, doesn't it? Like any other investment, factors that come into play will be based on reviewing your chances, the return on investment and the amount of risk involved for that return.
If you follow the advice above and follow each step, have a solid adviser next to you and treat your process seriously, migrating to Canada can be a oh!-so rewarding investment in your family's future.
Remember, give us a shout out by filling up the Free Assessment tool and our advisers will reach out to help.