Toggle form
Personal information & Eligibility criteria
CANADA IS THE NEW TECH HUB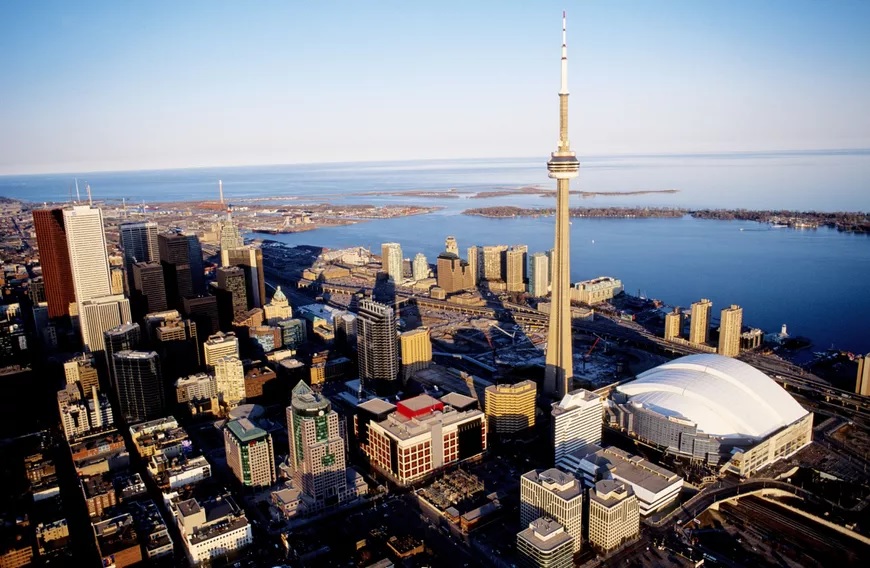 The leaders of Information Technology
The current uncertain political climate and immigration ban upheaval in the US made Canada to shine as a beacon of political, economic and social stability. This is the fertile ground in which entrepreneurship, business development and progress take root and grow, and societies thrive. Before, the international IT professionals would not have considered Canada as an option, but now they are seeing the country and its opportunities in a new light. In the same way, international tech companies and investors consider Canada as the best environment in which one can do business, expand or relocate. Toronto, Calgary, Montreal and Vancouver regularly top the list of best cities in terms of technology innovation.
Governmental support for the IT Sector
The Canadian government started a comprehensive Innovation and Skills Plan to make the country a place where world-class innovation happens and technology is leveraged to create and provide for a skilled, educated workforce. In July 2017, the government launched a new $1.26 billion Strategic Innovation Fund accessible to all sectors designed to encourage growth, development and commercialization of products and services, which, by nature, includes accompanying and developing of technologies. The plan anticipates that, with its support, the number of high-growth companies in Canada, particularly in the digital, clean technology and health technology sectors will double by 2025.
Top Tech Hubs in Canada
If you think to relocate for a job opportunity, you need to understand that a city is somewhere you live, not just somewhere you work. It is very important to remember this and consider things such as rent costs and commuting time when looking into where you should launch and grow your business.
Ranking of Canadian cities known as tech hubs:
Ottawa, ON – The best place in terms of tech diversity and cost of living (2nd for average salary, and 1st for cost of living).
Calgary, AB – The most positive factor that makes Calgary a good place to watch is the partnership between the city and the prestigious universities as well as major businesses (2nd place for tech diversity, 1st for average salary).
Montreal, QC – This city is known as Canada's cultural center and strong investment opportunities make the perfect environment to grow a startup (3rd for wage growth, 3rd for average salary).
Toronto, ON – The government has helped Toronto become one of the fastest tech hubs with strong financial investments having at present the best tech futures (2nd for Tech Diversity, 4th for average salary
Halifax, NS – The tech space has made Halifax a surprising dream for young
professionals being the major player in agriculture and fishing (2nd for Tech Delivery and 2nd for wage growth).
Edmonton, AB – This city is one of the most exciting places for new tech companies to launch and thrive (4th for average Commute, 3rd for tech diversity).
Winnipeg, MB – New to the tech scene, job opportunities are still growing but the quality of life makes it a great place to live in and start a career in the tech industry.
Waterloo, ON – Offers the same abundance of opportunities at a fraction of the cost of living (2nd for average rent cost, 4th for average salary).
Vancouver, BC – Gives one of the most unique opportunities for startups including satellite officers for Amazon, Microsoft and Facebook (5th for cost of living, 5th for average salary).
At least 20,000 IT companies operate in Canada, including:
Alcatel-Lucent, Agfa Graphics, AMD, Avaya, Bell, bitHeads, BlackBerry, Blammo
Games, Celestica, Christie Digital, CGI, COMDEV, DragonWave, Ciena, Cisco, Cogeco, Crosscliq, Brightspace (Desire2Learn), Dell, Digital Extremes, Don River, Ericsson, Facebook, G4S, Gameloft, Gemalto, Giesecke & Devrient, Google, Huawei, HP, IBM, IMAX, Intel, Intelligent Mechatronic Systems, Interac, Microsoft, MIS Electronics, Mitel, Nokia, OpenText, Oracle, Parametric, Siemens, QA Consultants, QNX, Redknee, Rockstar, Rogers, Ross Video, Sandvine, SAP, SAS, SecureKey, Shopify, SMTC, Square, Teledyne DALSA, Telesat, TELUS, Transgaming, Twitter, Ubisoft, ViXS, Xerox, XMG Studio, Wipro, WipWare and Zycom
In addition, three key production areas are less costly in Canada than in other countries such as the U.S. These are mainly software design having 22.1% less expenditure, while electronics systems testing and electronics assembly have 27.7% and 9.2% less costs respectively.
If you are looking for a natural career path, Canada's brand is welcoming and internationally recognized; hence, taking things like cultural diversity for granted. These are the qualities that make the country attractive to international IT professionals and global investors, coupled with the fact that tech industry and workforce are expanding. A thorough assessment of your qualifications is a good start and there are professionals who can help you with that. Click on the assessment bar on your left or call us directly at 04 456 0076.