Toggle form
Personal information & Eligibility criteria
Benefits of 189 & 190 Australian Skilled Visa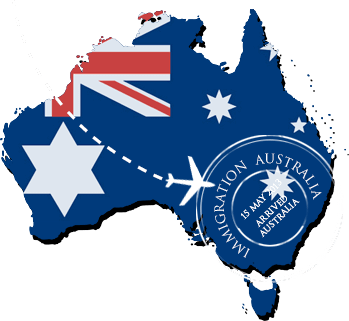 Are you searching for Citizenship or Permanent Residency that will bring you free education, free healthcare coverage, social security, age and pension plan while living in one of the safest countries in the world? It's time for you to know more about the Benefits of 189 & 190 Australian Skilled Visa
Both of them, 189 & 190 categories are representing a subclass of the Australian Permanent Residency Visa. If you chose to apply for one of them you are more likely to be eligible as a Skilled Independent Worker//Nominated in Australia, which brings you great benefits, as stated furthermore.
First I am going to talk about the 189 Sub Class Visa.
The Skilled Independent visa is a permanent residence visa for highly qualified individuals who would like to relocate to Australia, and this is one of the major Benefits of 189 & 190 Australian Skilled Visa
This sub-class belongs to permanent residence visa and once you acquire this fixed or stable visa then you will be allowed to live and stay in Australia for lifetime basis. This visa category is actually provided to skilled workers, followed that the applicant can stay and continue their work freely anywhere in Australia permanently. One important feature is that your family members will be also mentioned while filling the application forms, providing them the right to obtain the Permanent Residency. This visa is for points-tested skilled workers who are not sponsored by an employer or family member, nor nominated by a state or territory government and it allows you to live and work in Australia as a permanent resident.
To put it differently, the permit is essentially a points-based permanent permit/visa, even as it is meant for those trained/qualified experts from abroad & tradespersons, who do not have any sponsorship from any of these–an Australian recruiter/firm, a territory or state, a family member.
The holder of the (Sub-class 189) Immigration Permit is entitled to reside and get professionally involved–on a permanent basis–anywhere throughout the nation. Significantly, the aspirants for the visa are eligible to add the spouse and children on the same application.
Once you have been successful in receiving the skilled visa you are entitled to many things in the country.
One of the first Australian Skilled Independent Visa (Subclass 189) Entitlements is that at the time when receiving the visa, you are outside the country, then you will be given a specific date by the authority within which you would have to enter the country without fail. Once you have entered the country you and your family member can live and work in Australia permanently and without to any limitations to any regions. However, the date given for entering the country does not imply that you need to move to Australia at the same date.
As owner of Visa Subclass 189 you are also entitled to many other benefits like access to healthcare which is Australian government subsidized. The Australian Skilled Independent Visa (Subclass 189) Entitlements also include access to social security benefits and the person owning this visa can also apply for Australian citizenship. These are few of the added additional benefits provided by the government to the visa holders. If the holder is willing to apply for the Australian citizenship, then he has to meet some residency criteria which will be mentioned by the government. The entitlements for the skilled visa holders also include benefits like they are eligible to sponsor any of their family members for permanent residence. Since this is a permanent Australian resident visa you are allowed to travel outside Australia or to Australia any number of times. It is also very important that you and your family should definitely follow the visa rules and regulations provided by the government of the country. This visa holder should also abide by the country's laws.
Now let's talk about the 190 Visa Sub Class (Skilled Nominated)
Subclass 190 is for the applicants who have skills and abilities which are in demand in specific states or territories of the country as demonstrated by independent states occupation lists but are unable to meet the criteria of pass marks required in order to obtain skilled independent visa. It is furthermore ideal for the applicants who score sufficient pass marks but want a faster visa processing.
This type of Visa is fundamentally a points-based Permanent Residence (PR) Permit, and principally meant for those skilled experts and trades people who have nominations from an Australian territory or a state. The visa holders may reside and get professionally involved anywhere throughout the specific sponsoring state/territory. The applicants also have a right to add their family members in their visa-petition.
This type of Visa entitles you and your family members to live & work, on a permanent ground, inside the state, pursue studies in the country, enroll in Medicare, the national system for health-associated care & operating costs; enroll for social security, file petition for citizenship and offer sponsorship to their relatives for the status of Australian permanent residence.
Holders of the Australian Skilled – Nominated Visa (subclass 190) may live and do a job–of a permanent nature–anywhere across the nominated state. Certain obligations as required from the Australian states or territories have to be also duly met by the holders, such as: live in the Australian territory or state which offers them nomination for 2 years; keep the involved Australian territory or state fully updated of the modifications (if any) made to one's official address, complete studies & provide info, as and when asked. After two years, the visa holder can apply for a status change and move to live and work anywhere in Australia, while maintaining the Permanent Residency.
If you want to apply for a Permanent Residency in Australia, make sure your immigration agent is registered with MARA, the Australian regulatory authority for immigration agents. This way, you will make sure that your application is on good hands and you will be able to save time and resources by using a licensed professional.
If you want to find out more about your eligibility and start an immigration process, fill out the assessment form and one of our consultants will be happy to help.
*The Immigration Office is a MARA registered immigration consultancy company.