Toggle form
Personal information & Eligibility criteria
How to score the best result in IELTS exam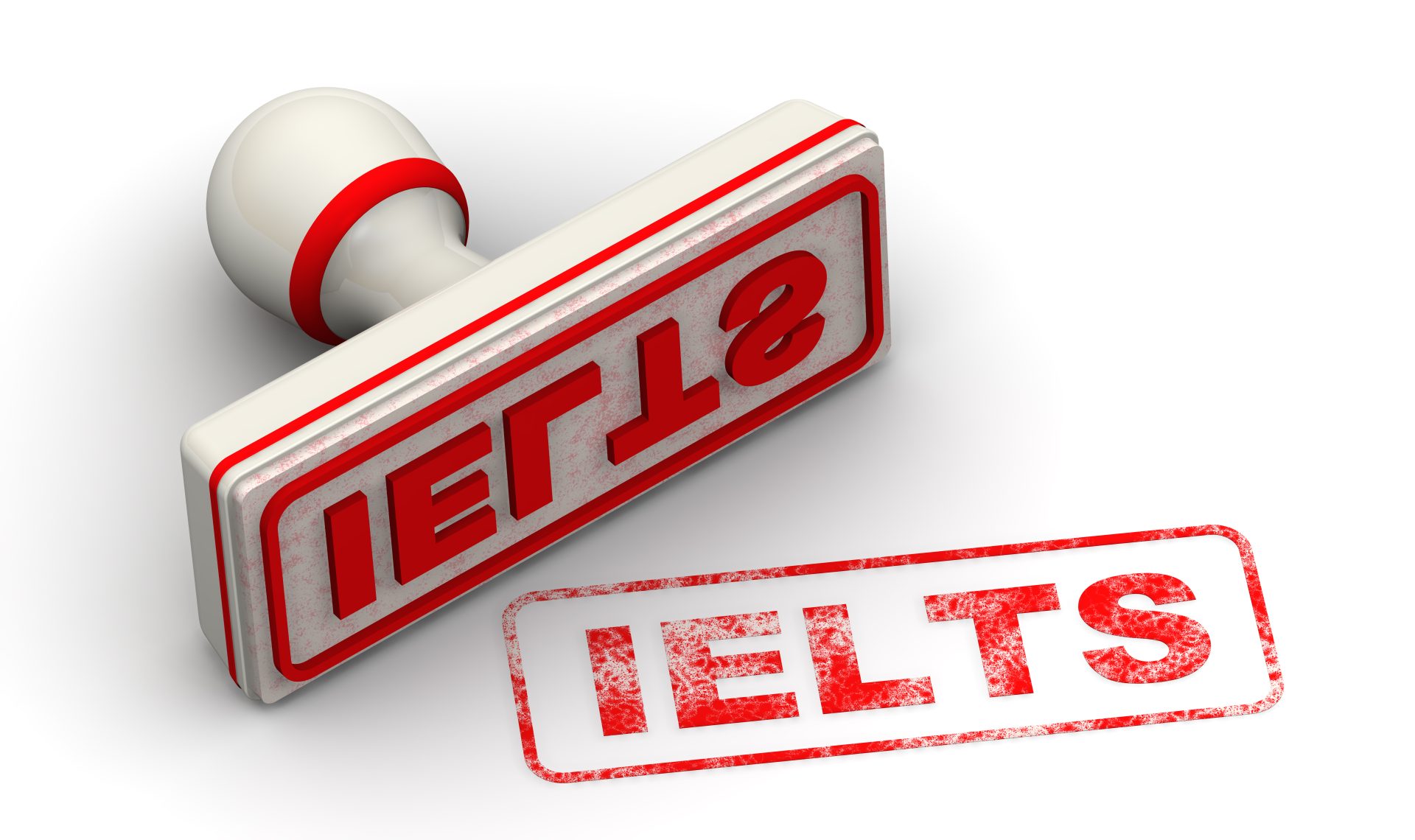 Your passport to success
For most of the countries immigrants are required to have an IELTS exam certificate which is the proof that they have a good level of understanding the language and they can express themselves without any difficulty.
As the acronym says The International English Language Testing System (IELTS) is a test of English language proficiency. The test focuses on "International English", which includes British English, American English, and other varieties. There are more than 1000 test centers worldwide and up to 48 test dates available per year including IELTS exam in Dubai. Each test center offers tests up to four times a month depending on local demand. To pass your IELTS Test, you need to prepare well in advance! Here are some tips and tricks to help with your preparation.
If you are thinking to immigrate to another country and IELTS exam is required I invite you to read the following tips and tricks of how you can succeed in your exam and learn smart.
Usually, IELTS exam preparation should take an average of six months preparation. This does not suppose six months of intense study but getting your level of English tested at first and then put together a learning plan accordingly to your schedule and meanwhile you can also have fun watching movies without subtitles, learn the lyrics to a song so you can develop your vocabulary. There are plenty services that offer preparation for IELTS exam in Dubai.
Here's a plan example of the steps that are recommended to follow:
6 Months in Advance
Make sure you know what IELTS exam score you will need to get.

Do you know what your current level of English is? If you are B1, it might be a good idea to do a General English course before taking an IELTS preparation course. If you are B2 or higher, think about taking an IELTS preparation course to make sure your IELTS exam score truly reflects your level.

Register for your IELTS test well in advance to make sure you get a place.

Tell the British Council if you have any specific needs, e.g. if you are a wheelchair user or you suffer from dyslexia – the British Council can make the necessary arrangements. Make sure you get a doctor's note, too!

Start speaking in English, listening to English and reading and writing in English as much as possible. Start NOW rather than postponing to the last minute!
3 Months in Advance
Start doing some 'serious' exam practice. There's plenty of material on the Internet, for example:
The British Council's free LearnEnglish resources;

Take IELTS, which includes free practice tests;

Road to IELTS, which is free if you register for your test with the British Council.

Think about the topics which frequently occur in the speaking test.

Do you know, and can you pronounce, the important or key words? Use a dictionary, look them up, write them down, and practice your speech.

Do you find some accents more difficult to understand than others? For example Australian? Find examples of these (e.g. news reporters on Al Jazeera) and try to listen regularly.

Time your reading. Are you able to answer 40 questions in 60 minutes?

What type of questions do YOU find most difficult? Give yourself more time for practice.

Time of your writing. Can you write: 150 words in 20 minutes? What about 250 words in 40 minutes?

If you are writing too little, ask yourself: what information have I left out?

If you are writing too much, ask yourself: what irrelevant information have I included?
Last Minute Advice
Make sure you know:
the 4 sections of the IELTS test;

how long each section lasts;

The order of the sections.
Furthermore, some personal pieces of advice that might help you:
IELTS is a test of English – find a teacher of English
The best way to prepare for IELTS exam is to learn good general English. This should be obvious, but often candidates forget to do this. They prepare for an exam and they learn strategies and tips believing that that is the best way to pass. It is not. Tips and strategies only work if your English is good enough. Don't forget that there are plenty of english teachers and even services that offer special preparation for the IELTS exam in Dubai.
I like people who learn for themselves. In many ways that is the best way to learn. At some stage, however, you need someone to help you with the language. That person does not have to be a native speaker. That person does not even have to be a qualified teacher. Although it is clearly much better if it is, so I suggest you check out the teachers on this site.
This is a basic of language learning. You are going to make mistakes, that isn't the problem though. The problem is if you keep making mistakes. What you need to do is to correct them – frequently this does not happen as people practice quantity not quality. How can you correct your mistakes?
Find a teacher to tell you where you are going wrong with your language. Make a checklist of your mistakes.
With your skills, if you do an exercise badly, do it again. This works in speaking, writing, reading and listening. Do the test. Correct it. Look at the answers. See what the correct answer is. Do the test again. It doesn't matter that it is not exam conditions. You will be learning.
The only exam tip you need is to answer the question
The longer I teach IELTS (10 years and counting) the simpler it seems to me. You will find websites and books full of tips and tricks. You will find some tips here too. In truth, in the exam the only tip you need is to read/listen to the question and answer it. You would be surprised how many problems that solves. You should note that this is the exam tip. What you do before the exam may be quite different. See below.
Realize that everyone is different – beware of big promises
You will know people who improved their score in one month. They were band 6, then by magic they got band 7. I know this is true because it has happened to so many students. The danger is that you believe that you too only need a few weeks. You may be lucky, but luck is not guaranteed. Let me explain a little:
What has not happened is that their English has improved by a band. Their English was always band 7. What has happened is that they have learnt to read and answer IELTS questions. As I say, IELTS is a simple exam. It only takes a few weeks (or sometimes days) to learn what to do in it.
The problem is that for many/most people the problem is with their English, not the exam. English can take months to put right. A difficulty is that you will find websites and teachers who promise success by just following a few simple tips. Sorry, no. It's a test of English. Here again, this is where you need a teacher. If the first one says 2 weeks, get a second opinion.
Learn skills, don't practice questions – less can be more
Language is a skill. Skills need practice, but they also need to be practiced in the right way and that means quality, not quantity. The problem here is that too many people believe that practice, practice, practice is good advice. It isn't if all you are doing is repeating exam questions. That way your skills and language are going to improve slowly.
It is in fact much quicker to learn slowly. Just as the tortoise beat the hare, so will the candidate who learns to write paragraphs beat the candidate who only ever writes essays.
Preparing for the exam is not the same as taking the exam
What you do before the exam and in the exam are two different things. In the IELTS exam, there should only be one thing in your head: read/listen to the question and answer it. If you are thinking of more than that, then you are not concentrating on your English. All the other skills should be almost automatic: you don't waste time thinking about them, you just do them.
It takes time, however, before you reach this point. How long depends on you. What you need to do before the exam is practice those skills carefully. As you are doing this, you will find that you work more slowly because the skills maybe new. Don't worry. All that means is that you are not quite ready yet. You are still learning and learning is a positive process.
Learn English, don't memorize it
You are in a hurry. You need to pass the exam as soon as possible. What do you do? You go and find some sample essays and learn them or you look for sample speaking questions and learn what you are going to say. This tends to be a HUGE error. If you do this, it's probably too late and you won't believe me, but let me try and explain:
Examiners will know you are not using your own language. Trust me on that one. It can be regarded as a form of cheating. Bad news. You want the examiner to like you.
Perhaps, you have learned an answer to a similar question, not that exact question. Disaster. You won't answer the question. There is no bigger crime in IELTS exams. You could lose several band scores for this.
You may feel more nervous, not less. In the exam, you are under pressure. Typically, you have to work harder to remember something written by someone else than to say it simply for yourself. You end up making more mistakes, not fewer.
If you still don't believe me, take a look at my IELTS training video. It's a joke of course, but there is a serious point behind it.
Learn some general English
Yes, there are special IELTS topics. Yes, you can sort of predict the right language to learn. No, in my experience, the best thing is not to concentrate solely on that English. This is very personal, but the IELTS examcandidates who succeed most quickly are those who take an interest in learning English. Why? They are interested and interested people tend to be people who learn.
In contrast, candidates who only do IELTS work, often get stuck. Either they get bored (IELTS exam is boring) or they don't understand why they need to learn English. This is personal, but typically bored people and people who don't see the need to improve their English, don't improve their English.
IELTS exam does have a format, learn it.
Of course that you can create your own plan, but it is very important to be organized and understand what the exam suppose so you can add value to your learning process.
IELTS is a big part of immigrating to a new country and applying for a work visa or permanent residency. Remember that we are here to support your dream of starting fresh in a new country. If you have any questions regarding IELTS exam Dubai or in UAE just let us know, feel free to visit our website and leave us a message or click on the Free Assessment tool on your left. Also see how to choose an immigration consultant that can help with your IELTS exam. Live better. Start now.