Toggle form
Personal information & Eligibility criteria
Opportunities for Engineers in Australia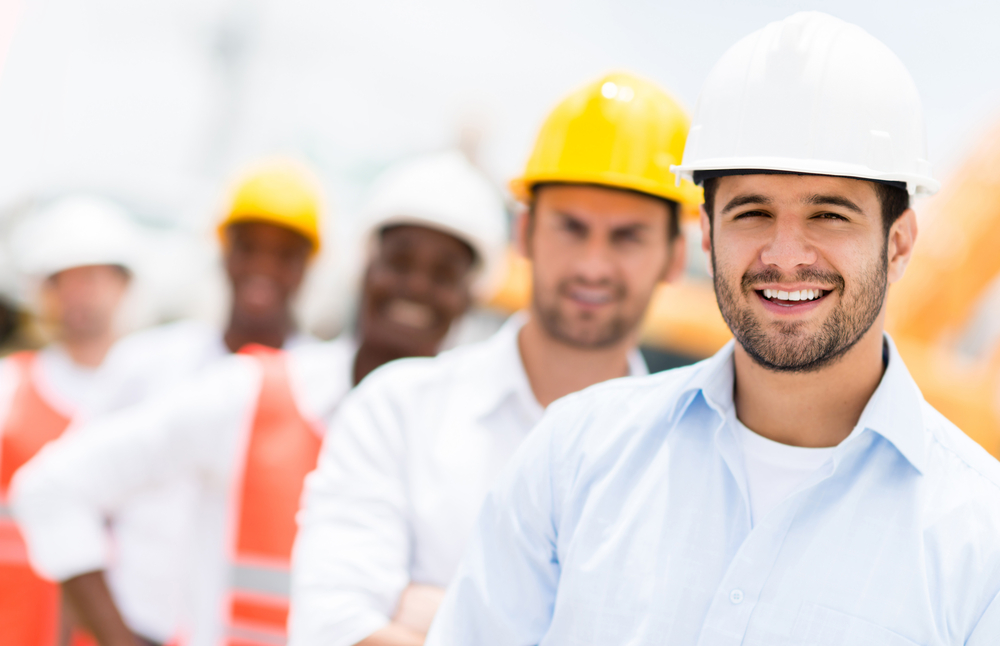 Are you an Engineer planning to apply for Permanent Residency in Australia or become an Australian Citizen? We have great opportunities for Engineers in Australia.
Australia's immigration program for Skilled Migration is based on a selection of occupations that are actively needed in the market. That means, if your occupation is on the list, you'll have the chance to apply for a Permanent Residency. In case your occupation is no longer active, that means that as of now, the country has enough professionals with similar profiles that have already been granted a Permanent Residency Visa.
However, with your qualification, in most of the fields and majors' opportunities for Engineers in Australia await. For those of you that are ready to start a better life, here's what we know: Australia has a number of institutions where you can join as a member once you are a permanent resident, and it also gives you the possibility to move further in your career.
Let's discuss about some of those institutions and the amazing opportunities they provide for engineers.
Have you heard about IIE (institution of Industrial engineers), ISE (Institution of Structural Engineers) or perhaps of ICE (Institution of Civil engineers)?
All of the above mentioned institutions are based in Australia, which means that Australia has a great opportunity for engineers from all over the world and also a promising future in this field.
Due to the congregation of the engineering institutes it can be easy enough for you to find a job there, even as new resident in the country.
The Association of Professional Engineers Australia, is a division of professionals in Australia, also a membership based association that represents engineers in the private and public sector right across Australia. For more than 60 years they have given and started different programs and opportunities for Engineers in Australia.
They are part of the Professionals Australia network which has 25,000 members nationally. The Association of Professional Engineers formed in 1946. APEA and it was the first organization to ensure that professionals were recognized and rewarded for the high-value work of engineers all over the country.
This Association is highly committed to:
Providing the highest standard of workplace advice and support to our members.
Advocating on behalf of engineers so that they are heard by government and industry.
Bringing engineers together, to negotiate a better bargain for your pay and conditions.
They work with their members to ensure that engineers are again listened to and respected for their important roles:
Where governments and industry really listen to their engineers
Where long term thinking triumphs over short term objectives
Where decision makers don't get away with waste and delays, and instead we deliver value for money
Where projects are properly scoped, designed and managed, and governments are informed purchasers of infrastructure
The engineering profession gets the respect, recognition and reward it deserves
IIE – Institution of Industrial Engineers
The Institute of Industrial Engineers (IIE) provides a forum for people interested in the advancement of industrial engineering and in optimizing the use of increasingly scarce resources to solve modern problems of productivity and to improve organizational performance. It provides members with an opportunity to exchange knowledge and experience. It is concerned with furthering the development and education of industrial engineers, and developing, collecting and distributing industrial engineering knowledge.
Organization
The institute's history spans almost fifty years, but our focus continues to be the future. The IIE is a national organization with links to like bodies overseas. The institute:
has a Federal Council
has five state based divisions, each administered by a State Council, and an overseas chapter
is the technical Industrial Engineering society (IES) of Engineers Australia
has local affiliations with the Manufacturing Society of Australia and the Maintenance Engineering Society of Australia and various opportunities for Engineers in Australia.
ISE – Institution of Structural Engineers
The Institution has over 27,000 members working in 105 countries around the world.
The Institution is an internationally recognized source of expertise and information concerning all issues that involve structural engineering and public safety within the built environment.
The core work of the Institution is supporting and protecting the profession of structural engineering by upholding professional standards and acting as an international voice on behalf of structural engineers.
The Institution of Structural Engineers is governed under its Royal Charter, bye-laws and the applicable regulations.
Careers
The Institution is dedicated to providing first class support for its members, helping them develop their full potential throughout their engineering career and finding opportunities for Engineers in Australia.
In order to achieve one of the Institution's senior membership grades (Chartered, Associate, Technician) a program of Initial Professional Development (IPD) must first be undertaken.
Candidates working towards one of these qualifications may also benefit from mentoring.
Having attained one of these grades, members must complete a specified amount of Continuing Professional Development (CPD) each year. All CPD undertaken must be reported to the Institution annually.
ICE – Institution of Civil engineers
ICE has over 80,000 members in more than 150 countries. Their members play a hugely important part in society: they shape our world and save millions of lives.
The institution supports civil engineers and technicians by awarding professional qualifications, ensuring they work to high standards, and helping them to develop their careers. They also include many other activities, from inspiring school students about civil engineering to influencing government investment in infrastructure.
Careers
Becoming professionally qualified with ICE is an achievement to be proud of. It's also the start of a rewarding journey.
Civil engineering is changing all the time, and industry professionals need to keep up with those changes. That's why our members make a commitment to continuing professional development (CPD). This means maintaining, improving and increasing your knowledge and skills.
Attending events and training courses is an important part of your CPD. However, there are other ways to add to your skills and experience. Getting new qualifications and passing your knowledge on to others are just a few of them that will support you in finding the best opportunities for Engineers in Australia.
As an Australian permanent resident with an engineering qualification, it will not be that hard to find a job, as long as Australia needs engineers with your occupation nominated and active, who are willing to learn and get their career to an upper lever.
Opportunities for Engineers in Australia
If you are going to immigrate to Australia soon enough (let's say within one to two years) we work with Engineers Australia's system, that is allowing us to support you, as an engineer, to get your skills recognized, assessed and ready to jump on board for applying under a Permanent Residency.
Remember, if you want to be assessed and start and apply for Permanent Residency in Australia, we're here to help. Fill in the Free Assessment on the page and #LiveBetter #Start Now .