Toggle form
Personal information & Eligibility criteria
Medicare – Australia's healthcare system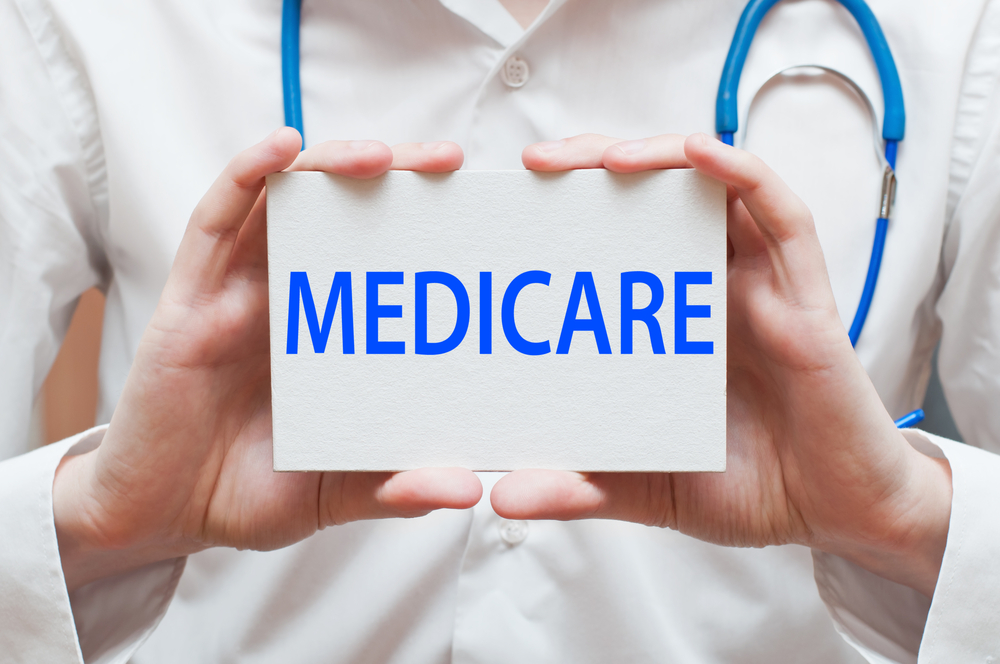 The Australian population has a fantastic overall health record, with life expectancy at birth set at over 81 years of age, the 11th highest in the world.
Healthcare in Australia follows Western traditions with technical and scientific skills used to prevent, examine and treat ill health. People coming to Australia have heath checks before entering the country as another way to maintain health standards nationwide.
The Australian Government provides help with medical expenses and hospital care through a scheme called Medicare. The government also subsidizes the cost of most medicine under the Pharmaceutical Benefits Scheme (PBS).
What is Medicare Australia?
Medicare provides universal access to free public hospital care and assistance with doctors.
Medicare ensures that all Australians have access to free or low-cost medical and hospital care.
Medicare provides access to:
FREE treatment as a public (Medicare Australia) patient in a public hospital
FREE or subsidised treatment by practitioners such as doctors, including specialists, participating optometrists and dentists (specified services only)
Who is eligible for Medicare?
People who reside in Australia are eligible for Medicare if they have one of the following:
Australian citizenship
Permanent resident visa
have applied for certain permanent resident visas and hold

a valid visa with permission to work in Australia or
a valid visa with a parent, spouse or child who is an Australian citizen or holds permanent resident status.
What does Medicare cover?
The benefits you receive from Medicare are based on a schedule of fees set by the Australian government.
Out-of-hospital services
Medicare provides benefits for:

Consultation fees for doctors and specialists
Tests and examinations by doctors needed to treat illnesses, including X-rays and pathology tests
Eye tests performed by optometrists
Most surgical and other therapeutic procedures performed by doctors
Some surgical procedures performed by approved dentists
You can choose the doctor who treats you for services provided out of hospital. To see a specialist you should first obtain a referral from a doctor (general practitioner). If you do not have a valid referral, you might not receive Medicare benefits or might only receive a reduced amount. You do not need a referral for a consultation with an optometrist.
Medicare usually pays 85% of the Medicare schedule fee for out of hospital services, other than General Practitioner (GP) services.
In-hospital services
In Australia there are hospitals funded by government, known as public hospitals but you can also find private hospitals.
Public patient
If you choose to be admitted as a public (Medicare) patient in a public hospital, you will receive treatment by doctors and specialists nominated by the hospital. You will not be charged for care, treatment or after-care by the treating doctor.
Private patient
If you are a private patient in a public or private hospital, you will be able to choose the doctor who treats you. Medicare will pay 75% of the Medicare schedule fee for services and procedures provided by the doctors who have treated you.
If you have private health insurance, some or all of the outstanding balance can be covered. You will be charged for hospital accommodation, nursing care and items such as theatre fees and medicines. You may also be charged for allied health services such as physiotherapy. Private health insurance can help cover these costs.
What is not covered by Medicare?
Private patient hospital costs (for example, theater fees or accommodation)
Private dental examinations and treatment
Home nursing
Acupuncture (unless part of a doctor's consultation)
Glasses and contact lenses
Hearing aids and other appliances
Prostheses
Medicines (except for the subsidy on medicines covered by the PBS)
Medical and hospital costs incurred overseas
Medical costs for which someone else is responsible (for example a compensation insurer, an employer, a government or government authority)
Medical services which are not clinically necessary
Surgery solely for cosmetic reasons
How do I pay my doctor?
Bulk billing
Bulk billing is when your doctor bills Medicare directly, accepting the Medicare benefits as full payment. This means if your doctor bulk bills, you cannot be charged a booking fee, administration fee, a charge for bandages, record keeping or a charge by the doctor's company.
Many doctors bulk bill some of their patients such as pensioners or healthcare cardholders. If your doctor bulk bills, you will be asked to sign a completed form after the service and will be given a copy. There are circumstances where more than one service can be provided at the same visit. Your doctor is not required to bulk bill each service.
Accounts
If your doctor charges you a fee, you can pay the full account and then claim the benefit from Medicare. If your doctor allows you to pay later, you can do one of the following:
Claim your unpaid account from Medicare and receive a cheque made out in the doctor's name, which you then give to your doctor along with any outstanding balance
Pay the gap straight away, claim your unpaid account from Medicare and send the doctor the cheque made out in his or her name.
How do I claim from Medicare?
Bulk billing
You do not need to claim from Medicare as your doctor will bill Medicare directly.
Medicare offices
Medicare has 238 offices around Australia where claims can be made either over the counter or using the Medicare drop box. No claim form is needed if you have paid the account and claim over the counter for a cash payment. Just make sure you have your receipt and Medicare card.
Your doctor's practice
Where available, you can claim your Medicare benefits electronically from your doctor's practice. If you pay your doctor's fee upfront, you can choose to have your claim processed from the practice and have your benefit paid directly into your financial institution account. Alternatively, a cheque will be sent to you by mail.
Enrolling with Medicare
If you have been granted permanent residency in Australia, you need to enroll with Medicare about 7-12 days after arrival. You'll need to fill out a Medicare enrollment form and prove your eligibility by showing documents such as your birth certificate or passport (which may be original or certified).
Then, you will be given a Medicare number and your Medicare card will be posted to you.
How will Medicare pay my benefit?
Electronically
If you have paid in full for your medical service, your Medicare benefit can be deposited directly into your financial institution account. Electronic payment is faster than payment by cheque through the mail.
To receive your payment electronically you will need to provide your account details, including the BSB (branch identification number). Medicare claiming is strictly confidential. Your bank details will only be used to deposit your Medicare benefit.
If you have not fully paid the account for your medical service, or you do not wish to receive your Medicare benefit electronically or in cash, a cheque will be sent to you by mail.
For accounts that have not been paid, a cheque will be sent to you made out in your doctor's name. You should give the cheque to your doctor along with any outstanding balance.
All in all, Australia's medical system is indeed supportive and fast in response. You will be able to visit public and private hospitals, have access to medical care and go through everything hassle free.
Australia's MEDICARE is one of the strong reasons why people chose the country when looking for an immigration destination. The ease of cost and the level of service in the medical care system is something that, for a permanent residency holder or Australian citizen adds value to the overall quality of life.
If you are thinking about immigrating to Australia or have more question about the country, sign up for our Free Assessment. Our consultant will go with you through the entire process of immigration. Live better, start now.